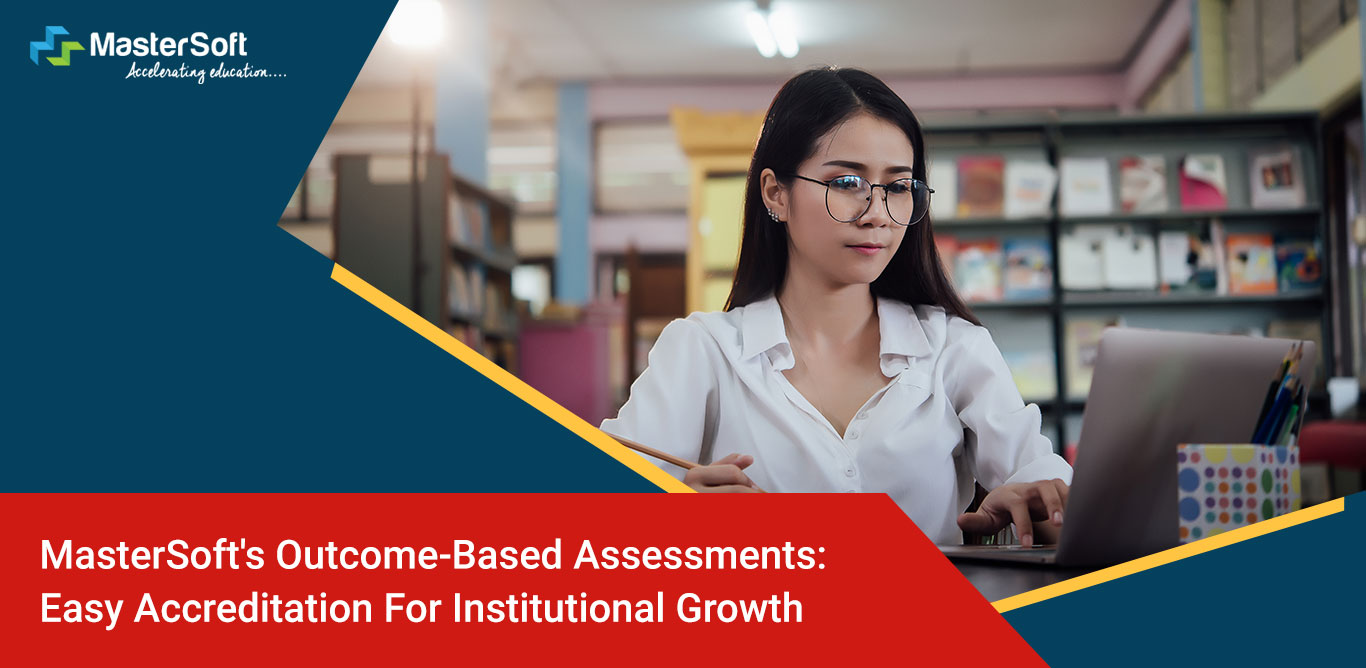 Education industry has been going through multiple transitions from the past few years. Knowledge is now not just restricted in just scoring good grades with no in-depth knowledge of the concept in reality. The job market is increasingly looking for high-skilled labor where the student skills restricted only to the classroom are insufficient and need significant upgradation.
With the present scenario, which is dealing with considerable changes in economic, socio-cultural, and demographic sectors, the enterprises are looking to increase their competitiveness by hiring people who are up-to-date with the current skill sets. Here, Outcome Based Education (OBE), comes into picture. It enables students to prepare by combining specific knowledge and learning with cross-sectional and dynamic capabilities, through modified and revolutionizing curriculums.
What is an Outcome-Based Assessment?
Teachers articulate what they expect from students to be able to do when they complete teaching the syllabus, which is referred to as outcome. It is mainly focused on the end result for learners.
Outcome-Based Assessment is regarded as a process of collecting evidence in student learning based on the number of learning outcomes achieved rather than the total sum of scores on different assessment tasks. These assessments can be automatically calculated using an online assessment system which helps educators to grade their students purely based on their outcomes.
How are Outcome-Based Assessments Implemented in Educational Institutes?
The students will be given a set of outcomes for the course and are therefore responsible for ensuring they have the required knowledge. The faculty is responsible for planning lectures and lessons around the desired outcomes and the learners are required for ensuring that they have achieved each outcome before the final assessment occurs.
Outcome Based Accreditation is referred to as an assessment of the performance of the program or institution as per the accreditation criteria which is defined in terms of outcomes, objectives, and related requirements. Outcome Based Assessments are designed to measure what the student has achieved at the end of the program in terms of skills, knowledge, and attitude/behavior.
The higher education institute's (HEIs) today are looking for an ERP Campus solution such as OBE that supports outcome-based assessments which measures, captures, and shares learning milestones for the entire accreditation process. HEIs are emphasizing on outcome attainment calculation to deal with different accreditation requirements and standards.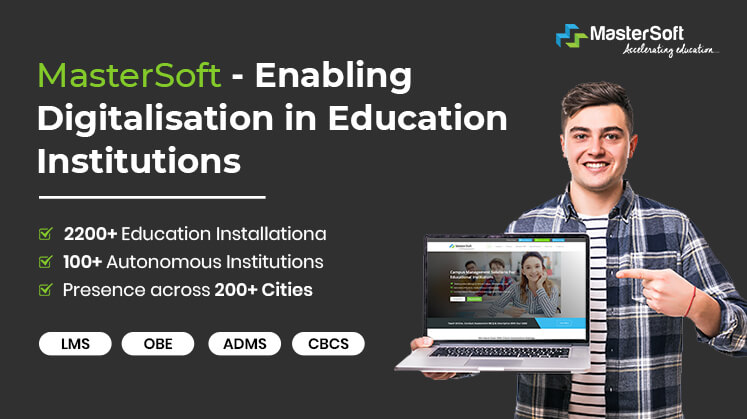 What is Accreditation and What Role Does it Play in an Institute?
Accreditation is used as an assessment of the performance of the institute or program as per specific accreditation criteria. It ensures quality and is a peer review process which assures the quality of post-secondary education students receive. Nowadays, it has become crucial for the institutes to undergo this process periodically to determine if required criteria are being met.
The National Board of Accreditation (NBA) has begun accrediting only the courses/programs in compliance with the OBE rules and encourages the institutes in creating a system/syllabus of OBE with the key objective of quality assurance and relevance of the courses in technical and professional disciplines, mainly in Management, Engineering, and Pharmacy.
What is the Significance of Accreditation?
To promote the institute in moving continuously towards the enhancement of quality of its course/program and the pursuit of excellence.
It enables the institute to become aware of the drawbacks of their program and quickly act on suggestions for its betterment.
To facilitate institutions for upgrading themselves in program curriculum, faculty achievements, and teaching & learning processes.
To receive international recognition of accredited degrees
To facilitate receiving scholarships and grants from various educational authorities, government regulatory bodies, and agencies.
To excel among shareholders, including faculty, employers, students, alumni, government, industries, and management.
To facilitate the mobility of graduated professionals and students.
Accreditation can be a frustrating task for institutes who already have too many academic and curricular activities to deal with. Collecting information about various events, workshops, etc.; providing feedback, conducting outcome-based assessments, setting different rubrics, running reports, and working on institute improvement are some of the many activities which the institute has to carry out for an efficient accreditation process. This can be entirely automated in a single platform with MasterSoft's Accreditation Data Management System.
How Can MasterSoft's Outcome-Based Assessments Help in Improving Your Student and Institute's Performance?
Design Various Types of Assessments
MasterSoft's ERP Campus solutions are one of a kind. They are time-tested and in accordance with industry needs. The OBE software helps in conducting various assessments for instant evaluation.
It offers a transparent and flexible workflow which enables teachers to create assessments of all kinds throughout the institution – rubric-based assessment, competency-based assessments, outcome-based assessment, etc which can be effectively assessed with an online assessment system.
Also, the software provides easy customization of quizzes, rapid tests, MCQs, projects, discussions, articles, etc.
Online Assignments & Assessments – Mapping of Outcomes
Our OBE helps in mapping POs, COs, and PEOs thus ensures continuous improvement and meets the diverse accreditation requirements.
Manual outcome attainment calculations can be tedious and time-consuming which can be prevented by using this software.
The software can be set to threshold values and map questions with different outcomes for their attainment.
Teachers can define outcomes followed by different levels of outcome mapping and Bloom's taxonomy mapping with MasterSoft's ERP Campus Software, OBE.
Creating Rubric Aligned Assignments & Assessments
OBE ERP Campus Software enables the educators to readily customize rubrics for student's assessments, quizzes, assignments, and tests in line with the respective accreditation rules.
Also, it offers automatic calculation of grades for different assessment types using various rubric tools to simplify the assessment process.
The data which is collected can be strategically used by the director or dean for the accreditation process using a sophisticated accreditation data management system.
MasterSoft provides an end-to-end and holistic rubric to easily understand student access and cover various opportunities.
Executing Various Outcome-Based Assignments & Assessments
With strategic planning & designing, the institute should be able to conduct assessments from anywhere at any time.
A highly secure online proctoring feature helps the institutes to conduct exams with zero fear of student truancy.
Invigilators don't have to be alert all the time and receive real-time notifications if the students show any malpractices.
Quick On-Screen Evaluation
The faculty can easily evaluate answer papers, tests, quizzes, etc. and check assignments for accuracy, followed by creation of instant results and report cards.
The report card enables the faculty to create a flexible scoring structure and assign grades automatically.
The grades are automatically calculated with weights, which is followed by transcripts that display a student's academic performance.
Detect Gaps at the Early Stage of Student Assessment
The overall student academics is assessed with statistical calculation through standard deviation, median, and mean.
This gives highly precise data on the level of teaching-learning and helps in identifying gaps.
With our OBE, your institution can conveniently compare aggregate data for easy evaluation of outcomes with the real-time report which helps at all levels of your institution's accreditation process and can be easily simplified with an automated accreditation data management system.
Establish Continuous Improvement
With easy generation of multiple reports, the institutions can now keep a track of student progress, demonstrate continuous improvement, and identify & remediate knowledge gaps against student learning outcomes.
By adopting MasterSoft's OBE Software, the institutes can analyze and map student's success and ease the process of report generation in required formats and secure all the data with robust solutions.
In addition to this
OBE software can help in easy file handling. It enables storing all the data and files smoothly without having to handle multiple files simultaneously.
It assists the teachers to automate lengthy outcome attainment calculations based on the predefined formula.
It further improves understanding and decision-making skills by generating graphical and statistical analysis.
It automates all the tasks of mapping outcomes and simplifies evaluations in the institutes.
OBE software helps in lowering the workload of the faculty, thus making them free to focus on important things, such as enhancing their teaching productivity and focusing on student's progress.
It improves the communication & transparency among students, faculty, and parents regarding teaching activity and student's performance.
The software provides high data security and privacy on the cloud platforms along with safe data backup.
The system can carry out easy and error-free CO-PO mapping for large amounts of data, making the process seamless and hassle-free.
It offers complete integration and has predefined rules in compliance with the accreditation parameters set by NBA for enhancing the quality of education.
The institute can avail a built-in dashboard with customizable BI tools. This helps in providing better visual analysis of key performance metrics in the institution.
The software enhances institutional productivity by automating the assessment cycle and maximizing the overall work efficiency.
It offers a centralized database to manage the overall institutional documents, data, and compliance reports required during the NBA accreditation process. It can further be integrated with MasterSoft's Accreditation Data Management System.
OBE is gaining traction in the higher education sector. With no definite methods of performance assessment and teaching, the learning outcomes are primarily built on accuracy, scalability, and real-time data. OBE software helps in offering a defined framework to effectively learn and deliver the required skills. Also, according to a recent survey, implementation of OBE has resulted in improved student & teacher collaboration and better self-esteem, decreased dropouts, and better academic success for more students.