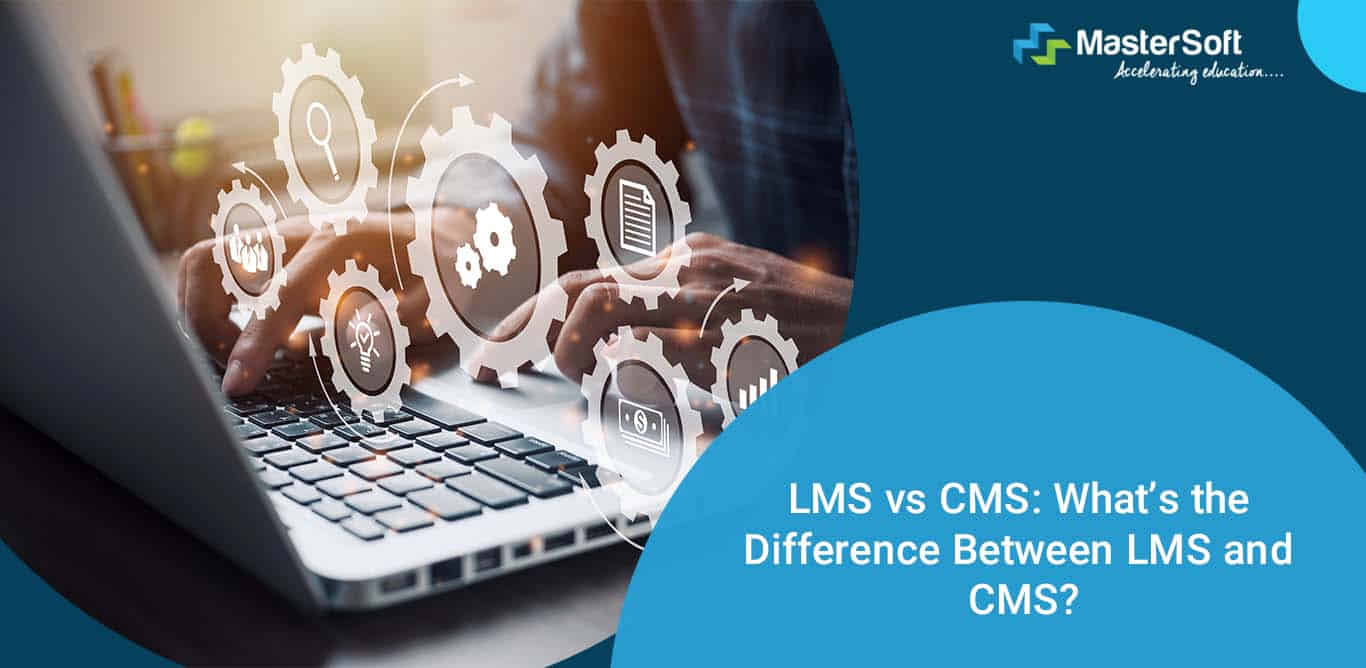 Although online learning has been around for a decade or so, it gained increased momentum in the last two to three years. Therefore, even those institutes that focused on traditional offline classes began to branch out and facilitate e-learning courses. But while implementing the new structure they faced certain issues; especially those institutes that are venturing into the online learning space faced greater problems.
Apart from figuring out what system they need to choose, they also need to ensure that the system helps to streamline the learning outcomes. Moreover, if the system is too complicated and advanced, it will only serve to confuse the users. Therefore, there is no use in integrating technology if it does not help to bolster the academic performance of the students. Simultaneously, it should also be designed to meet the demands of the students and assist the teachers in preparing the assignments, tasks, assessments, etc.
Administrators and institutes found that LMS and CMS are the two vital tools that can significantly help to optimize student-related activities. At the same time, it also works wonders regarding the development of the classroom environment. But with a plethora of options, institutes find it hard to distinguish between the two. Therefore, let us take a look at how both the software are different from each other.
What is Learning management system?
A learning management system is a software application that is used to plan, implement, and assess learning strategies and processes. Higher educational institutes are dependent on the tool for carrying out enriched online learning classes. It consists of two elements: a server that performs base functionality and a user interface that the students, administrators, and instructors use.
What is Content management system?
A content management system is a software that institutes use to create, manage, and modify digital content. It manages various types of content, including texts, images, files, audio and video. It has two major components: content management application(CMA) that relates to the front-end user interface, which allows a user to add, remove, and modify content from the website. The second component is a content delivery application(CDA), which compiles and updates the website. Also, these components help individuals with limited expertise to use the tool without the guidance or intervention of a webmaster.
A CMS can( generally is) used to manage various types of websites ranging from a personal blog to multi-featured corporate websites. The tool is used in all sectors and business types; likewise, a CMS built specifically for learning should allow the creation and management of online learning content.
Features of LMS and CMS?
| Learning Management System | Content Management System |
| --- | --- |
| LMS has a user-friendly interface, due to which users can easily navigate throughout the program. | CMS have a single source functionality that enables the storage of each chunk of content in a single repository. |
| It provides auto-generated reports of academic performances. Instructors and teachers are able to track the online learning training. | Employees or organisations can reuse the content across multiple documents without duplicating it. |
| LMS manages all the e-learning courses and the related course content. Admins and teachers are able to create and manage catalogues and courses to deliver an efficient learning experience. | Bi-directional link management allows automated tracking of cross-referenced content. Hence, users can automatically update all occurrences of any piece of content. |
| Different LMS vendors provide varying levels of support. For instance, some provide online discussion boards where users can connect and help each other. | Users can use CMS effectively as it provides authoring or editing features. |
| It also has smart analytics that enables teachers to assess individuals' skill sets and identify gaps in performance. This particular feature is especially helpful during audits and while drawing student reports. | CMS is flexible and configurable, making it easier for users to customize as per the requirement without additional costly programming. |
| It provides various social media tools on its platform. Hence facilitates increased connectivity and varied options for collaborations. | Users can store and organize graphics and multimedia files, which they can search later based on assigned metadata. |
| The built-in gamification features enable instructors to engage students In the classroom. | When users change the content in one instance, it automatically updates everywhere else. |
| Integrating LMS with ERP solutions helps to create personalized learning experiences for students. | It facilitates enhanced structural flexibility wherein one change or manage single or multiple data models simultaneously. |
What Is LMS? Features And Benefits Of Learning Management System (LMS)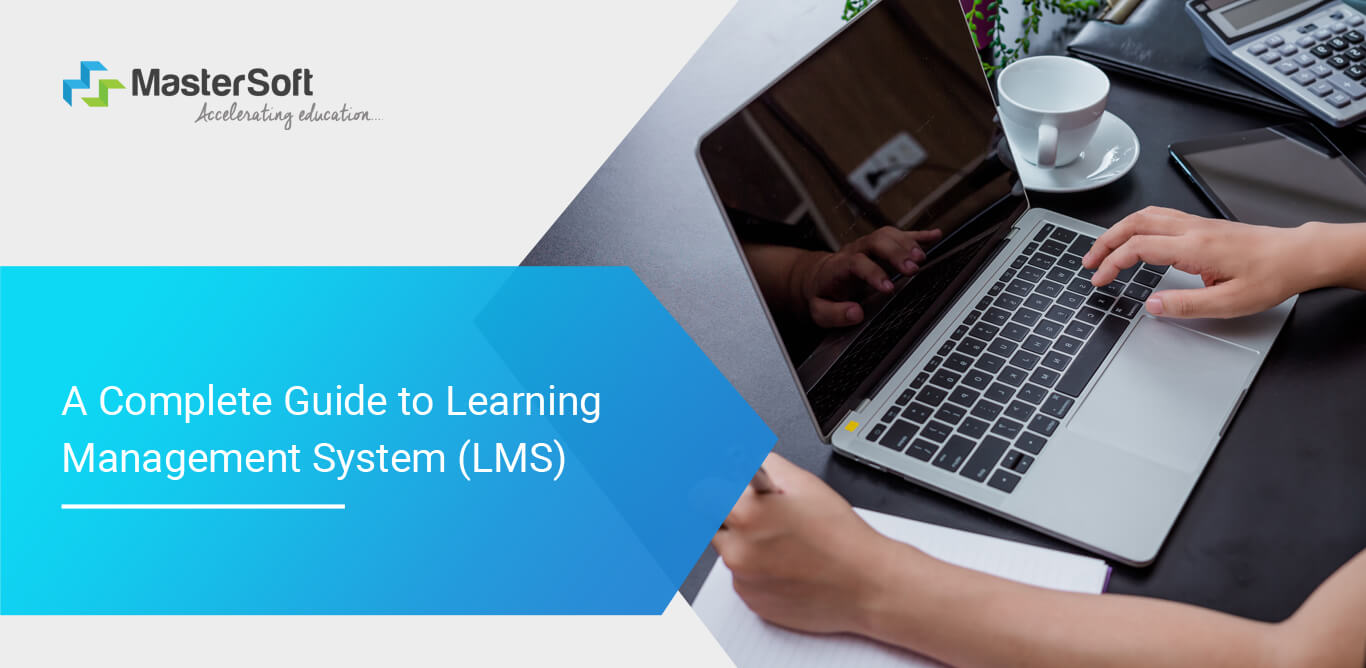 Difference Between CMS and LMS
Both software applications are increasingly used in varied organisations. CMS is designed to resolve technical, workflow, regulatory, and other challenges the organisation may face. It is helpful for communications companies and electronics manufacturers that organise and store highly technical content. Other industries that can benefit from specific CMS features include finance, government, travel and transportation.
On the other hand, LMS is an appropriate choice for businesses of all sizes, national government agencies, local governments, traditional educational institutions, and online/eLearning-based institutions.
One of the major differences between the two is the core functionality; for example, students can use CMS as a passive application where they merely view the documents. Whereas, while using an LMS, students can actively engage with the app, as it provides the in-built features to listen, view, and interact with the data.
In a corporate environment, organisations can use LMS for onboarding and training purposes by providing opportunities to access training materials across various devices. But due to a lack of flexibility and functionality, organisations have faced issues whenever they used CMS for training purposes.
The content management system is designed for a passive learning system wherein, students or employees can watch a video or read a blog on the website. The application is fit for simple training topics and on-site workshops, as it does not provide any scope for interaction with the content. On the contrary, the learning management system provides ample opportunities through its in-built features to engage with the content. For instance, instructors can create and develop many activities such as random quizzes, MCQs, matching the correct words, etc.