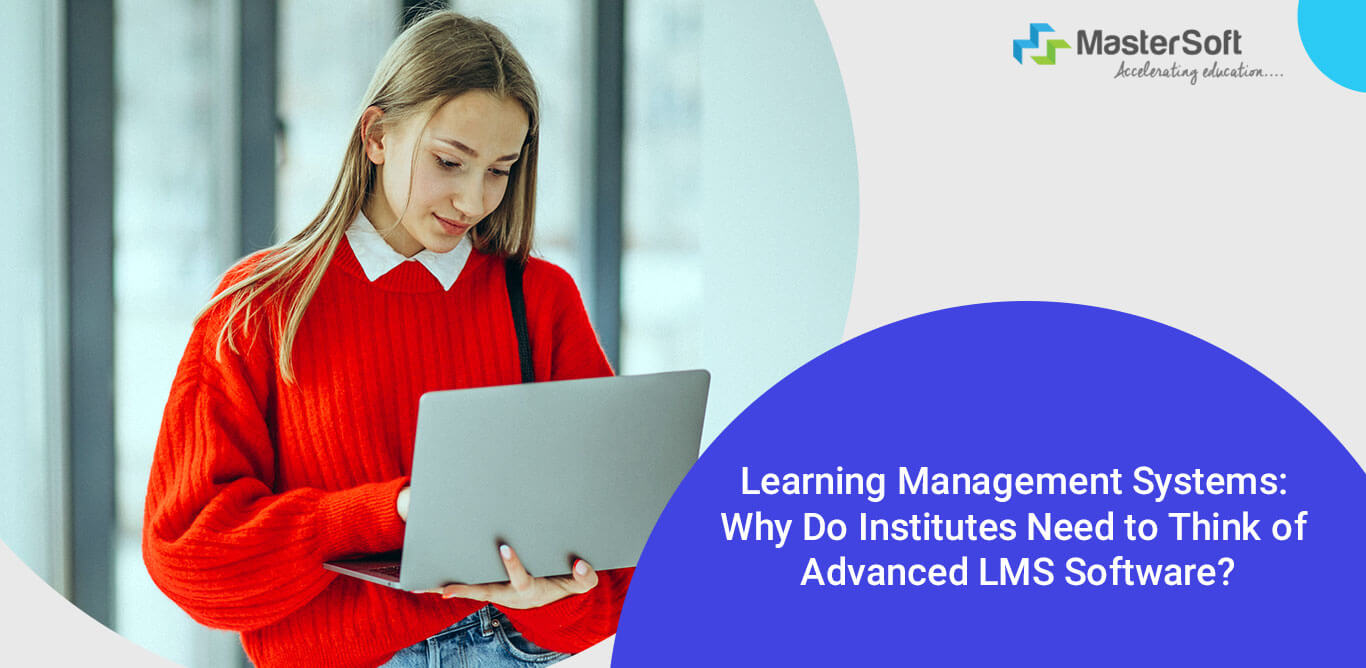 "Burnout" is a conceptualised condition that individuals encounter after chronic workplace stress and is not uncommon in the education sector. Besides, even you would become exhausted if you had several tasks to complete and a deadline. For instance, keeping track of students' performance and preparing individual reports simultaneously.
The administrative department bears the burden of carrying out major institutional activities. Therefore, they are one of the most vital task forces within the institute's organisational structure. Besides, they have been manually carrying out the most fundamental and complex tasks for the longest time. And it is high time that institutes adopt tools that simplify their tasks.
Therefore, the evolution of education technology has greatly benefited them; tools like the learning management system have simplified the most time-consuming and tedious tasks. In addition, it has helped to eliminate mistakes and bring efficiency to most tasks. As a result, teachers don't need to spend extra hours preparing reports, and the admin does not need to maintain a paper-based database.
What is a Learning Management System?
A learning management system is a software application or web-enabled technology that helps institutes and teachers plan and administer elaborate learning processes. Besides, you can use the tool to create and execute smooth online classes with the help of its two common components:
A server that conducts base functionality
A user interface operated by students, instructors, and administrators.
One of the primary functions of the LMS is to provide teachers with an appropriate platform to develop and deliver content or study materials. At the same time, it provides a mechanism to check students' participation in the class and evaluate their performance.
Meanwhile, an advanced learning management system includes additional features like video conferencing, discussion forums, and threaded discussions. Ultimately, the system helps to enhance traditional educational methods, simplify complex tasks, and save time and money.
Why do Institutes Need Advanced LMS Software?
Adaptable Design
You must recall how computer classes became one of the critical subjects in the school curriculum over the last two decades. Educators and institutes knew technology would be an indispensable part of the future, so they emphasised computer knowledge. Consequently, institutes encouraged its use in class to help teachers elaborate on complex topics.
For instance, PowerPoint presentations caught the fancy of schools and colleges, where students used them during their assignments. But some inadequacies were pointed out when e-learning came to the forefront; for example, students could not attend online classes due to a lack of computers or laptops.
It becomes a prominent issue when you have students who cannot have equal access to educational opportunities. But the ed-tech companies took note of the problem and developed LMS with adaptive and responsive designs. So, learners who do not have computers can attend class or access materials on their smartphones or tablets.
In addition, an advanced LMS allows users to download content so that they can access it when they are offline.
Accurate Reports and Analytics
The previous educational system enabled teachers to identify students' performance based on how they did on tests. But it goes without saying that determining a student's capabilities solely based on their exam scores is a redundant and flawed approach. No wonder institutes sought to use alternative methods like applications to evaluate their students' interests and skills.
Moreover, when teachers use the system, they can establish a specific plan of action to enhance students' learning habits. Most importantly, the system generates analytic reports after assessing their performance, so they can figure out the subject areas in which particular students face problems.
Also, it generates activity-based reports that help determine the participation rate, and teachers can create personalised learning plans depending on individual learning needs.
Efficient Course Management
What goes into creating a course or program? How did institutes previously develop a particular course?
Creating a course or programme is an elaborate process that undergoes a lot of trial and error. A dedicated team of scholars and institute leaders invest time and effort to develop a particular course. Hence, it is reasonable to assume that it took a long time to complete the task, and you can also say the same thing about curriculum development.
Also, once the curriculum planners finished the process, they had to go through a lengthy process to make any specific edits. However, you can avoid such issues if you use LMS software the tool assists in efficient course management by storing and maintaining educational content.
Furthermore, administrators and instructors can quickly generate and manage course modules and catalogues and make precise edits to the curriculum as per the requirement.
Easy-To-Use Interface
Institutes adopt smart technologies to accelerate their productivity and increase efficiency, but complicated features can make it difficult to use the tool. Especially in schools and colleges, you need systems and applications that offer easy access and navigation. And that is exactly what you get in the LMS; it provides an easy-to-use interface.
Moreover, the software application is customizable and aligns according to learners' needs and teachers' instruction requirements. As a result, teachers can use the software to identify learning gaps and develop plans of action to achieve academic goals. On the other hand, learners can access the system's portals to access the learning materials and check their progress.
Highly-Secured Data
It is a relatively older practice to organise admissions-related information via spreadsheets and keep it in secured, online, password-enabled folders. Also, you might have heard about many instances of hackers finding their way into the school or college system. Hence, security issues have been a crucial concern for institute leaders.
Fortunately, they can alleviate such concerns by integrating the ERP campus, allowing easy LMS implementation. Consequently, it enables administrators to store institutional data in a highly secured system; security features like role-based access and multi-factor authentication prevent unwanted hacking activities.
Excellent Teaching and Learning Assistance
The learning management system has become one of the most in-demand tools for higher education institutes in recent years. The system helps teachers transform the traditional learning environment by including diverse instructional methodologies. For instance, previously, teachers could implement only a handful of techniques.
However, with the help of the LMS, they can implement student-centric strategies and understand their strengths and weaknesses. Hence, the system has become an excellent teaching and learning assistance tool that helps conduct online assessments. Moreover, it has in-built gamification features that allow them to gamify complex topics and help increase learner engagement.
To Wrap it Up
A learning management system is a software application that aids teachers and administrators in accomplishing tedious tasks smoothly. Also, it helps to facilitate hassle-free and enriched learning experiences for students; it encourages teachers to utilise technology strategically to track students' progress and enhance their capabilities.
Integrated with Next-level Technology for a Seamless Online Teaching-Learning Experience!
MasterSoft Provides You an ALL-in-One "LMS" Platform!
Mobile: 08448010216
Email: janki.somani@iitms.co.in