Technology innovations continue to influence how students study and professors teach in the fast-paced world of education. The introduction of Assessment Management Software represents a significant development in this area. The assessment procedure for students will be streamlined by this software, enabling a more thorough, accurate, and thorough evaluation of their academic development.
Types of Student Attendance Tracking Provided by MasterSoft
Attendance is one of the most important operations in a school or college. Also, it takes up a lot of valuable time to mark a student's attendance for every lecture, which further puts a significant strain on the faculty. In this digital age, where everything has become digitised, institutions have started using attendance tracking systems for better efficiency.
MasterSoft, one of the pioneers of educational ERP solutions, has a wide range of attendance tracking systems suited for unique institutional needs.
MasterSoft's student management system, coupled with its attendance tracking and file tracking systems, provides an all-in-one solution for educational institutions. This integrated approach enables simplified student management, from attendance tracking to organising and tracking important files, and fosters efficiency. These student management systems have tracking features that streamline and improve attendance management.
National Education Policy 2020 For Higher Education
MasterSoft's attendance tracking system complements the file tracking system, aligning with the objectives of the National Education Policy 2020 (NEP 2020). By seamlessly integrating these solutions, educational institutions can promote accountability and foster holistic development under the vision of NEP 2020.
Different Types of Student Attendance Tracking Offered by MasterSoft:
1. Biometric Attendance Management System
Biometric attendance tracking is one of the primary solutions for attendance tracking provided by MasterSoft. This technology uses a biometric gadget that requires a student's fingerprint to verify attendance, which is then stored in the student management system.
Moreover, as each person's fingerprints are unique, there are fewer chances for proxy attendance, making the attendance procedure extremely trustworthy and accurate. It keeps track of teacher and student absences, early departures, late arrivals, and other factors thanks to an organised and centralised attendance management system.
The use of biometric attendance tracking provides a high level of accuracy and gives administrators, instructors, and parents access to real-time data.
Benefits:
Time Efficiency: The system makes it simple and quick to manage attendance, which frees up critical time for instructors and support staff.
Accuracy: Biometric attendance tracking ensures accurate attendance records by eliminating the errors associated with human attendance marking.
Security: Biometric information improves attendance data security by ensuring that attendance records cannot be tampered with.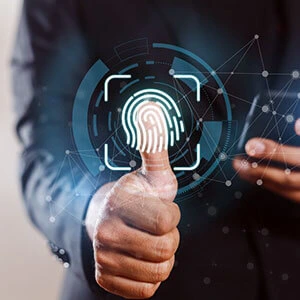 2. RFID Attendance Tracking:
In addition, MasterSoft provides RFID attendance tracking as a reliable and efficient way to track student attendance. This system depends on RFID cards or tags that students carry with them. The RFID readers automatically record students' attendance when they enter or leave the school or a specific area on the campus.
The RFID scanner can read many cards simultaneously, allowing for the simultaneous tracking of a group of students' attendance. It can be integrated into the school management system, which automatically retrieves the data from the RFID reader. The institutes can readily access the real-time attendance of each lecture and practical that students have attended.
Also, the payroll administration process can be made simpler by using the RFID attendance management system to track and monitor the attendance of faculty and employees. Moreover, real-time data updates offered by RFID attendance tracking lower the likelihood of attendance fraud.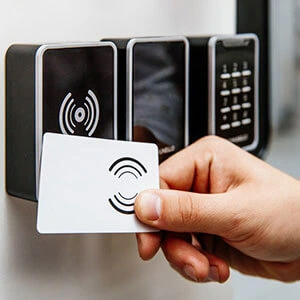 Benefits:
Flexibility: RFID technology is a flexible solution for a range of educational settings because RFID cards or tags are simple to customise and distribute to students.
Automation: RFID attendance tracking automates the process of recording attendance, lowering administrative costs and increasing productivity.
Instant Notifications: The system can send parents or guardians instant notifications when students enter or leave the institution's grounds, thereby improving safety and security.
Why Schools And Colleges Need An Automated Student Attendance Management System?
3. Mobile App-Based Attendance System:
MasterSoft knows the significance of mobile attendance tracking given the rise in smartphone use. Students can log their attendance using certain mobile applications thanks to the mobile attendance tracking feature.
Students can further access the app and record their attendance from anywhere, at any time, by using the specific login credentials. Teachers can access a list of students via their individual logins and mark them as present or absent, depending on the logins generated.
Additionally, it lessens the number of paper resources required for managing attendance data and makes it simpler for students to register their attendance with a single click. Mobile-based attendance systems promote convenience and flexibility, especially for students who are taking courses remotely or have irregular schedules.
Benefits:
Easy Leave Application: Students can also use this app to request leaves of absence. The faculty is quickly notified whenever a student requests a leave of absence, allowing them to efficiently manage the leave process through a mobile app.
Integration with Existing ERP: The faculty can be integrated into the Learning Management System and school management system where they can upload assignments, lecture notes, question banks, etc. while taking attendance due to robust integration capabilities.
Attendance Reports: With the use of a mobile app, a teacher can quickly and easily create highly accurate student attendance reports for each day, week, month, and year.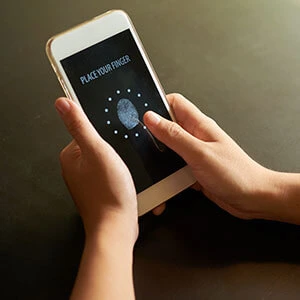 4. QR Code-Based Attendance System:
For QR code-based attendance, teachers create customised QR codes that students and faculty can use on their smartphones to record their attendance. Here, students are in charge of recording their attendance, saving the teacher's time and energy.
The QR code can be easily shared by other mobile applications and can also be projected on the screen by the teacher for the students to scan the code.
Additionally, it has an integrated SMS notification system that automatically generates and notifies teachers and parents each day of the student's attendance records. Additionally, it provides regular database backups, ensuring the highest level of security.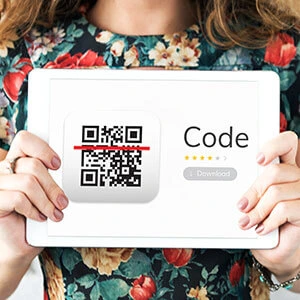 Benefits:
Saves Time and Effort: Teachers can put their time and energy into more important tasks, like lesson planning or student support, by allowing students to use their unique QR codes on their smartphones to mark their attendance.
Real-time Notifications: Teachers and parents automatically receive daily attendance details due to the integration of the attendance system with SMS notification. This feature enhances communication and transparency and fosters a sense of accountability among students.
Better Security: QR code-based attendance tracking provides database backups on a regular basis, ensuring the highest level of security for attendance records. This feature ensures that attendance data remains protected and accessible even in the event of system failures or data loss.
Most Effective Ways To Overcome Attendance Tracking Problem
Conclusion,
MasterSoft offers a diversified range of student attendance tracking solutions that cater to the diverse needs of educational institutions. It further provides comprehensive and innovative approaches that improve accuracy, efficiency, and security in attendance management, ranging from biometric and RFID attendance tracking to mobile and QR code-based systems.
With MasterSoft's attendance tracking software and the advanced file tracking system, educational institutions can experience a new level of efficiency and productivity. Furthermore, institutions can guarantee transparency, reduce administrative work, and concentrate on creating a positive learning environment for students by putting these in place.
MasterSoft's commitment to leveraging technology for educational advancement makes it a suitable ERP partner for educational institutions seeking robust attendance management solutions.