College Examination System (CES)
The college examination software has been developed by the professionals of MasterSoft Group having experience of several years of Computerization of University and Autonomous College Examination Systems. 10+ National Institute of Technologies & 37+ other major Autonomous Institutions like Ramnarain Ruia, Fergusson College, Indus University, Mizoram University, Vaishnav Vidyapeeth are using Examination software developed by us. This package is equally useful for marks or grade-based systems.
The college examination system or CES is a powerful, integrated, and easy-to-use system for computerizing the total examination work of an Institute. Hosted on a highly secure cloud, the system is robust and able to handle large volumes of institutional data with a proper back-up disaster recovery system. It has a comprehensive test engine and role-based access security allowing multiple levels of encryption & permissions for users.
The MasterSoft Exam Package is totally flexible & can be configured for any number of courses, medium of instructions, subjects in course, and any type of examination. Any type of grace & condonation rules can be defined. It takes care of all the user requirements & strong validations are provided for minimizing human errors. This is also integrated with our own CMS, College Management System package which has been used by 1500+ colleges across India. Besides CES, MasterSoft also offers an online platform for secure and hassle-free conduction of examinations virtually. If you are interested in implementing an online examination system, you can refer here.
CES Divides Total Examination Work Into Following Parts
COURSES
Institutions can define the following course parameters as per rules.
Academic Session: Such as 2011-12, 2012-13, etc.
Schemes: Multiple examination schemes per session such as- Summer–11 Exams, Summer-11-Re-Examination, Winter-11 Exam.
Faculty: Such as Arts, Commerce, Science, Law, Pharmacy, Education, etc.
Medium: Such as – English, Marathi, Hindi, etc.
Semester/Year: Course Pattern – Yearly/Semester.
Courses: Define college courses such as FYJC/11th/SYJC/12th FYBA, SYBA, B.S.C-I, B.SC.II, ETC.
Subjects: Define course-wise, medium-wise, semester-wise, subjects offered.
Subject Grouping: Define a group of optional subjects & and the maximum subject to be selected from the group. E.g: Second language
Exam Ordinances: Define various ordinances & sub-ordinances by providing Ordinance name, symbols, and grace marks, rule O1-Grace marks; 04-Condonation, etc.
Grace Rules & Condonation Rules: Define grace rules parameters such as the max total grace marks, max grace applicable in a subject, are grace marks to be counted in subject marks, etc.,
Examination Pattern: Define flexible college examination pattern by defining the number of the class tests, terminal examinations, final examination & their weightage in the final result. Users can define Subject-wise exam patterns also. Multiple flexible exam patterns can be defined and anyone pattern can be assigned to a course.
Grade Rules: Define the range of marks & corresponding Grades for Grade based subjects.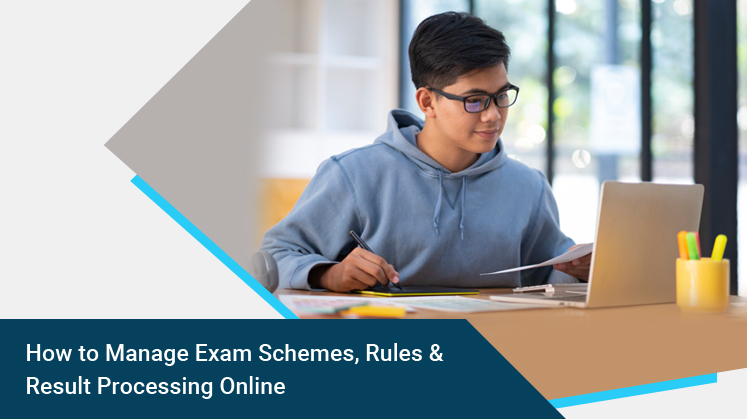 Despite the multitude of differences in the academic framework, every educational institution across the world follows the "exam & assessment" code to judge the knowledge, understanding, and skill-sets of students Read More....
STUDENT CREATION
Students can be created in two ways- either by making a fresh entry or by importing data from the MasterSoft CMS Fees Collection package.
Option 1 - Students Data Entry

Define students name, sex, caste-category, section, roll number, subjects & can attach their photo.

Examination Seat Allotment

Unique examination seat numbers to each student for the examination can be allotted.

Single Student Registration

Select student & his/her possible course subjects including backlog subjects are shown, select the subject in which he is appearing for the exam. The student gets registered.
Option 2 - Importing Data from CMS Package

Copy data from the fees collection module.

Student Exam Registration

Users can assign subjects in which a student is appearing for the examination. This is Exam Registration. Various options for Exam Registration are defined in the following examples.

Bulk Registration

Select course & medium. A list of all the students in that course, medium & scheme is displayed. Select all or desired students for exam registration and select the subject for registration.
TIME TABLE
A clash-free college examination timetable as per the course & subjects along with the seating arrangement can be created using the timetable module.
Exam Time Table: For every subject of a course, exam conduct shift (morning/afternoon, evening, or first/second shift) & exam date can be defined. Validation ensures that there are no two exam papers for a student at the same time.
Examination Hall Ticket/Admit Card: For every student Admit card can be printed. This will contain details of students along with his photograph and his exam timetable.
Course-wise, Medium-wise, Subject-wise Strength of Students: This statistics informs subject-wise, medium-wise questions papers required in the current examination.
Exam Seating Arrangement: Define rooms, seating capacity in rooms & courses to be mixed on one bench. A computerized plan for seating arrangement can be generated. Manual changes are possible.
Absentee & Unfair Means: Select subject & enter seat numbers of students who are absent in exams or used unfair means in the examination.
Foil/Counterfoil: Course-wise, medium-wise, subject-wise list of students for examiners for writing the marks can be obtained.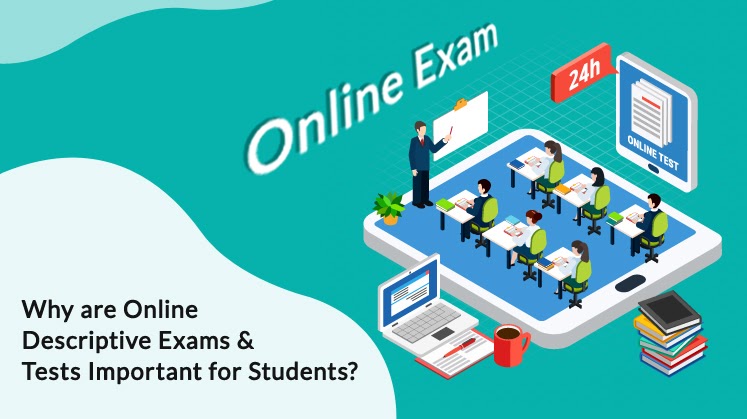 Online teaching-learning processes & exams have brought a tremendous change in educational landscape. Faculty & staff are using various online assessment tools today to track the student performance Read More....
MARKS
College examination marks obtained by the students can be entered as per the subjects with the marks entry provision.
Marks Entry
Marks entry/modifications can be performed using any one method.
Single Student All Subjects Mark Entry

Marks of all subjects of any student are entered.

All Students' Single Subject Mark Entry

Marks of all students of one sub-exam of one subject of a course can be entered/updated.
All Students Single Subject All Exams Mark Entry

Marks of all students of all sub-exam of one subject of a course can be entered/updated.

Direct Grade Entry

For grade subject, direct grade entry of all the students.
Reminder for valuation

Generates a list of subjects of which marks are not received at all & can be sent to concerned valuers/examiners.

Locking/Unlocking

After marks entry & scrutiny (validation), the marks can be locked so that there is no accidental change in marks. These marks can be unlocked by a higher authority using a special login.

Calculation of Results

After completion of marks entry, as per defined college examination rules course wise results can be calculated.
Scrutiny & corrections

After calculations, the first tabulation register can be printed, verified & correction can be made.

Year-End Process

After completion of total work of the current examination, by performing Year-End Process, the data of failed and ATKT students get transferred for the next examination scheme.
RESULT
Various exam results reports along with student performance analysis reports can be generated using the MasterSoft exam system.
Various exam reports are:
Attendance Sheet with Photos

Admit Card

Counterfoil Report

Student Grade Cards

Student Marksheets

Course wise Tabulation Register
Performance Report

Class Topper List/Merit List

Subject-wise Topper List

Result Gazette

SMS of Results

Transcript
Result Analysis Reports
Various Strength report can be analyzed according to:
Class-wise Appeared, Pass, Fail, ATKT List

Class-wise Obtained Percentage (in range) of Marks Obtained or Division

Subject-wise Male-Female Appeared Student Strength for Regular and Backlog

Subject

Pass/Fail
FAQs

A college management system is software that allows all types of colleges and higher education institutions to manage daily activities such as college admissions, fees management, student enrollment, college attendance, preparing schedules, allotting assignments, etc. Inbuilt with an AI-powered dashboard, the college software generates reports to help college administrators make the best data-driven decisions.
A college examination system helps educators & faculty to manage & conduct all pre-exam and post-exam activities with ease. Colleges can define curriculum, ordinances, course schema, and generate results - grade cards or mark sheets to keep track of student performance across various exam sessions.
A college examination system has a multitude of advantages:
Minimizes Paperwork

Timetable Management

Handles Pre & Post Exam Activities

Saves Time & Efforts of Faculty
Cost Savings

Marks Entry

Accurate Result Analysis Reports