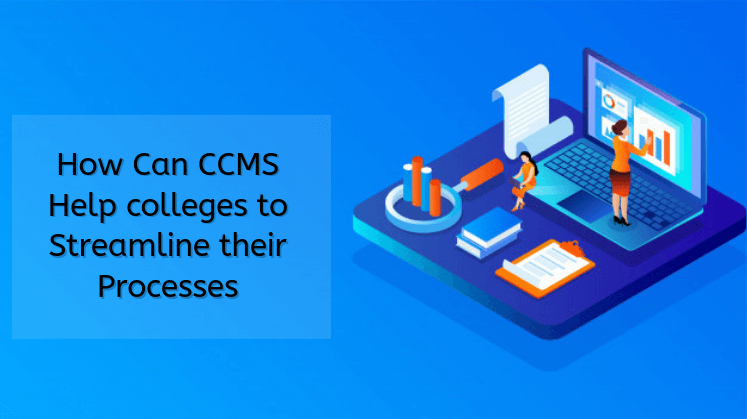 "A solution developed by Educationalists bringing in the best practices in Education Domain"
Centralized Campus Management System (CCMS) is a cloud Education ERP solution that can streamline the work processes of any kind of educational institutes by automating the student-faculty lifecycle and entire campus administration.
Right from managing online admissions, library management, daily attendance, accounts, finance, to tracking the performance of students, this avant-garde multi-campus structure software helps educators to simplify and execute their day-to-day tasks with ease.
If you are an educator and searching for an effective ERP for your institute, please take some time out to understand the features of CCMS and the benefits it has to offer to your reputed institute.
Here are the main features of Centralized Campus Management System (CCMS)...
Online Fee Payment
Be it, parents or students, everyone has a hectic schedule. It becomes quite difficult for them to personally visit the bank and educational institutes for paying the fees from time to time. Online fee payment is one of the best features of CCMS that can eliminate the hassles of standing in long queues for paying fees. It enables parents and students to directly make online payments via the most secure and safe 'Azure Cloud Network'. It will hardly take a few minutes to process the money.
Timetable & Student Attendance
Next on the list is the automated timetable and student attendance, which can prove to be a boon for teachers. It's no brainer that teachers have to invest nearly 30% of the total time in the classroom for taking attendance, right? This faculty management system can significantly reduce the time to just a few minutes by automating the attendance process! In addition to this, it also allows teachers to plan and prepare exam timetable, provide homework, and assignments with mere clicks.
Integration with Mobile App for a Smooth Communication
In today's time, communication is considered to be the root of success in the education industry. It's essential for educators and teachers to maintain healthy communication with parents as well as students. However, due to the heaps of workload in professional lives, parents find it tough to visit the institute often.
To avoid the communication gap, this cloud-enabled student management system comes with an integrated mobile app. The app enables teachers to stay in touch with busy parents and make them aware of the progress of their children.
Analytics Dashboard for Monitoring Students
The centralized campus management system (CCMS) is embedded with an analytics dashboard that is capable of accumulating student data and generating highly accurate performance reports about their academics as well as other aspects such as attendance ratio. Teachers can utilize these reports to track the progress of students and take appropriate measures for helping students overcome their academic shortcomings.
Educators can also create progress reports of entire institute that are required meet the NAAC accreditation guidelines with mere clicks.
Role-based 24* 7 Access for Student Data Security
As this CCMS is cloud-based software, it's obvious for educators to have student data security concerns. However, there's no need to worry about the security as this student management system works on one of the most reputed and trustworthy AZURE CLOUD SERVICES. It maintains the communication via a layered encryption process, making it impossible for hackers or intruders to collect any kind of information. On top of that, it allows the educator or admin to facilitate role-based access to the staff ensuring the data won't get misused by any outsider.
Auto-generated Daily Reports for the Management
If the admin, educator, or anyone from the management team wishes to monitor the daily ins-and-outs of the entire institution or a particular department, they can easily do it via the daily automated report generation feature. Not just this, the admin can manage the time at which they want the reportsimply by adding their email id or mobile number.
To Sum Up
MasterSoft ERP is a reliable and trustworthy Education ERP Solution facilitator. We aim at becoming the benchmark Educational ERP Software Company by reinventing the teaching-learning system through innovative ERP solutions that empower, enhance, embolden the mindset of students.
Understanding the merits of this innovative campus management system, over 2000 top-class educators including autonomous institutions like Yeshwantrao Chavan College of Engineering (Y.C.C.E), Raisoni Group of Institutions, Dhanwate National College, Ambedkar College, and national level institutions such as NITs, IIIT, and central universities, have already implemented the software in their institutes with a great track record of success.
Be a part of successful educators group by investing in this campus management system. To schedule a FREE demo of CCMS, get in touch with our team at the earliest.