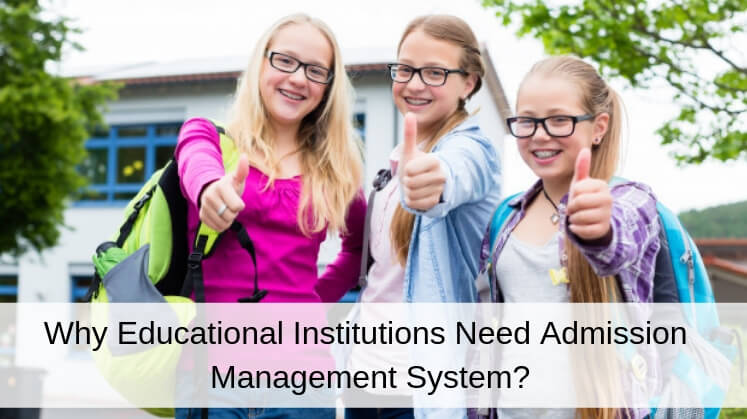 Admission is perhaps one of the most tedious, stressful and hectic activities taking place on campus. But does your institution really need an admission management system?
Well, the answer totally depends on the type and size of an institution as well as its long-term goals!
Here are some of the benefits and advantages that colleges, educational societies/trusts, and universities can gain by implementing an online admission system.
Centralized Platform
An online admission system creates a unified platform that is accessible by every stakeholder in real-time. All the student information is stored and maintained in a centralized database. Colleges that provide multiple courses have a difficult time in managing admissions.
One of the reasons is the transfer and delivery of the right kind of data and information from one department to the other. More often than not, this creates communication silos! This communication gap then leads to an unnecessarily elongated admission procedure that not only involves a lot of manpower but also requires as much as 45 days for the completion of admissions.
An admission management system deploys a single database which can be used by any number of departments and any number of users at once. All the data that is stored can be accessed by another department via secure role-based logins.
Thus, the need to print, file and transport documents or information on papers is completely eliminated. For instance, art, commerce & science colleges have three different faculties. But during the admissions, a lot of issues arise because of slow processes and human-errors. These can be easily eliminated with an online system.
Ease of Applying
Information is everything in today's day and age. With smartphones and other internet-enabled devices, students, teachers, and parents are all accustomed to accessing information on-the-go. Colleges can leverage this fact to their advantage by taking their admissions process online.
Each academic year, hundreds of potential students are unable to attend the admission rounds that take place on-campus due to various reasons. If the admissions are conducted online, then such students who are from another state or are unable to attend the campus can also apply easily without being physically present.
Online applications do not require manual data entry, can be easily stored in the system, and are easy to sort, process and manage. There are no queues required for online applications, and all the students get a fair chance to apply. Additionally, the admission process becomes transparent and every individual involved can actively take part in the admission activities.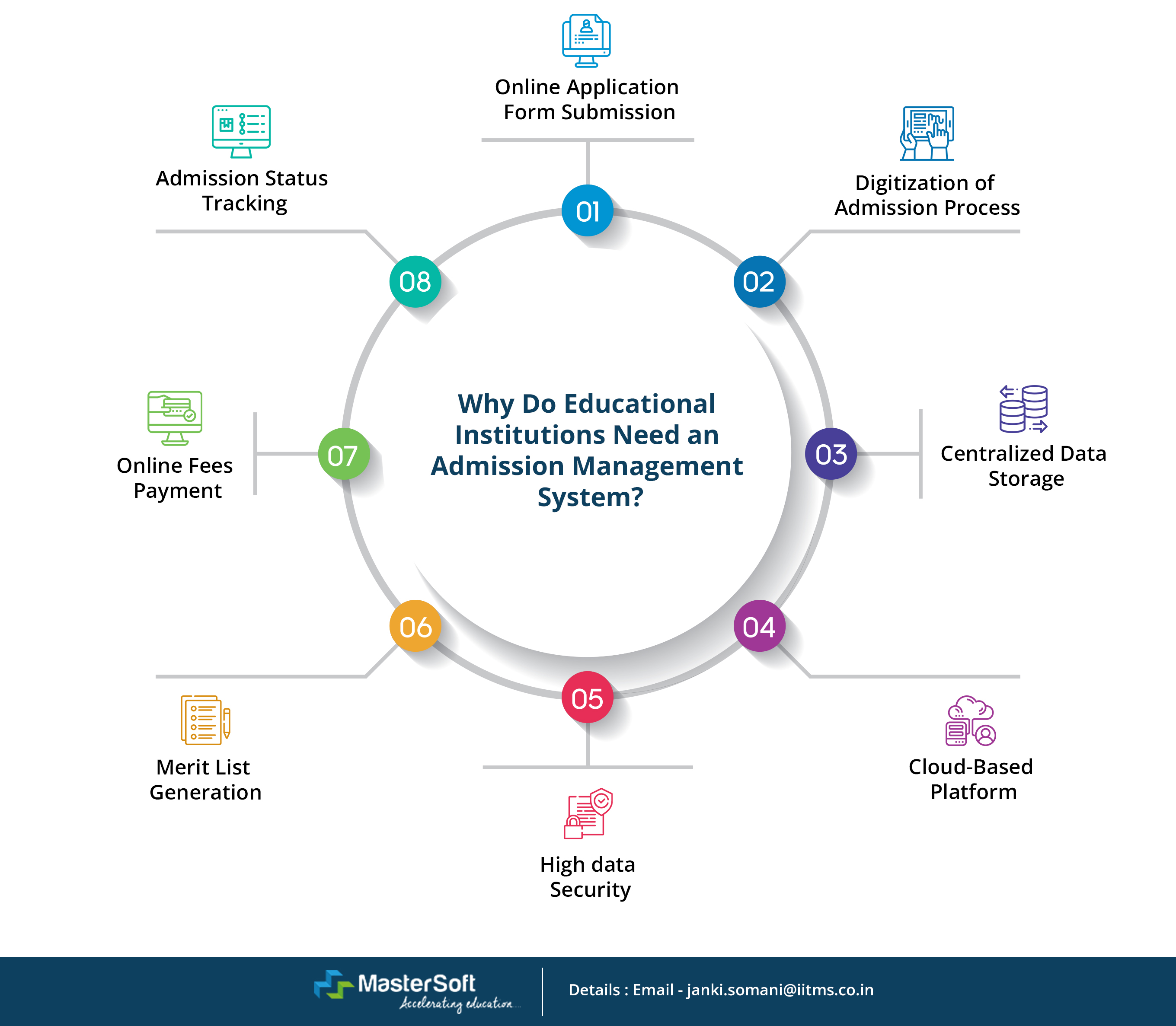 Streamlined Procedure
The ERP streamlines admission and enrollment procedures by deploying workflow based systems. All the tasks and activities are carried out one after the other without any delays or lags. This ensures that all the operations involved in admissions and enrollment are carried out smoothly.
For instance, the online application has a fixed start and end date and hence, all the students will have to apply within a specified time duration. Furthermore, online applications ensure that only the eligible candidates apply for the specified faculty. This again saves time and efforts of your staff.
Streamlined operations make sure that all your staff and all the departments are on the same page and eliminate the chances of delays and reduces a lot of needless hassles.
Digitized Records
One of the very beneficial aspects of online admissions is the digitized record of every student or applicant. As the students start applying online, a database is generated in the ERP. This database is highly secure with multiple layers of encryption and the latest security.
This database contains all the important and required student information. These records can be accessed by teachers, staff, accounts department, the library, hostel staff, etc. for various specific purposes. Moreover, a digital record is safe from all kinds of external and internal threats such as hacking, theft, malware, phishing, manipulation, loss, mismanagement, etc.
Informed Decisions
For universities, educational societies/trusts or colleges having thousands of students or multiple branches, it's important to find out and know certain information related to admissions and fee collection. When done manually, the admission and fee collection reports take up to weeks to get compiled.
Even then, these manual reports are prone to errors. Also, the time when the reports were generated and the time when they are analyzed, varies by weeks. This means that there is no means to access real-time data in manual admissions and fee collection procedures.
In today's technology-driven world, each hour, even each minute counts and matters a lot!
At such times, if your data is weeks or days old, then is it really useful?
A student admission management system compiles and generates reports at a click! Yes, you get real-time configurable reports in just an instant. Any and all kinds of information related to admission and fee collection can be accessed in an organized way in less than a minute with an ERP.
Such information can be used to increase enrolments, improve staff performance, take necessary actions, find out the latest trends, reduce time-consumption, and measure as well as analyze admission rates.
In a nutshell, if you want your institution to grow, then no matter what type or size of an institution, deploying an admission management software is your best bet!
Schedule a Demo to find out more features!