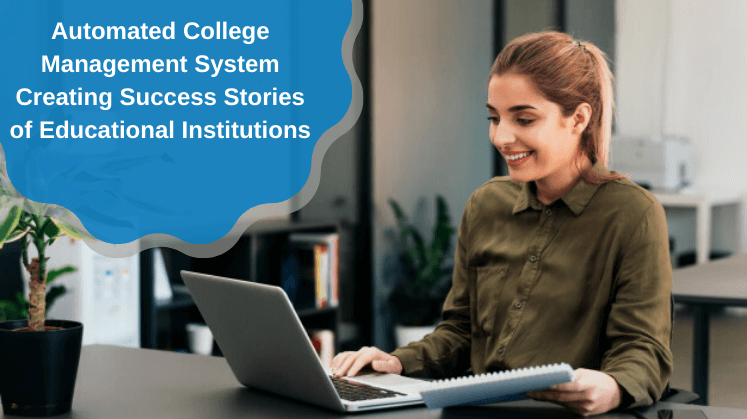 "MasterSoft ERP provided excellent support and services since May 2017." Dr. M. F. Wani Chairman, E-Governance - NIT Srinagar
Regardless of colleges' spending money on its infrastructure & activities such as arranging sports events or seminars, the prime objective of institutions remains achieving educational excellence & ensuring students' success. MasterSoft College Management System is an avant-garde ERP solution that can minimize the workload of faculty members by streamlining the in-house processes and accelerate institutional growth. Our college automation software offers multiple benefits to college administration, students & faculty out of which 100% data security is at the top. We believe in creating customized solutions that would prove beneficial for educational institutions & help them accomplish their goals within a short span of time.
With an unflinching dedication, delivering more than 2000+ ERP solutions & with 10 + million active users, our team has earned the trust of our clients over the last 22 years. In the series of our clients, NIT Srinagar is one of the most prominent clients as despite being a leading institution, they were not using any kind of ERP solution previously. Be it academic activities, exams conduction or any administrative tasks, all the processes were done manually by the faculty members and staff.
The Main Challenges faced by NIT Srinagar were –
Repetitive work with more manpower

Repetitive work such as documenting data manually would waste a lot of time & require more manpower.

Enormous Time consumption for preparing reports

Preparing crucial institutional reports as per the norms of MHRD or any other agencies was difficult or rather mentally draining.

Delay in academic activities, exams, and publishing results

Extreme delay in performing academic activities such as conducting exams, calculating & publishing results was a major challenge.

Hassles in fee collection & management

Fee collection and management was difficult as handling the fee information of thousands of students was tedious manually.
Solution Provided by MasterSoft
MasterSoft team visited the institution personally and discussed the concerns of NIT Srinagar with their management, faculty members and staff. On scrutinizing the in-house process in detail & understanding the core problems faced by the institute, we designed & developed a fully customized Education ERP software with modules such as fee collection module, examination management, course registration, a dashboard for generating consolidated reports & general administration.
Examination Management
With the implementation of MasterSoft examination management software, the hassles of exams conduction & delay in publishing results were completely eliminated. The results' publishing process of more than 3500 students took hardly 3 – 4 days & was made available on the student login portal. In addition to this, customization in grade card, certifications, generation of merit list was also prepared with the help of the student management system.
Fee Collection & Management
MasterSoft fee collection & management system helped the institution to carry out everything with ease. Successful and secure online payment transaction provision made it convenient for the faculty to collect & track the outstanding fees.
Smart Analytics Dashboard
The ERP for higher education has the provision of generating consolidated MIS reports & NAAC SSR reports for getting accreditation with mere clicks. In addition to this, the system is capable of generating DCR (Daily Collection Report) that provides the details about complete ins-and-outs of an institution on a daily basis. These features helped the educators at NIT Srinagar to analyze, monitor, and track every single activity & experienced institutional growth over a period.
Read more - What MasterSoft's Clients are Saying
In a nutshell, the MasterSoft college management system empowers colleges by helping them automate, manage, and handle operations & stay one step ahead of their competitors. Built on cutting edge-technology with multiple features & functionalities, it significantly enhances the productivity and generates the quickest ROI fostering institutional growth.