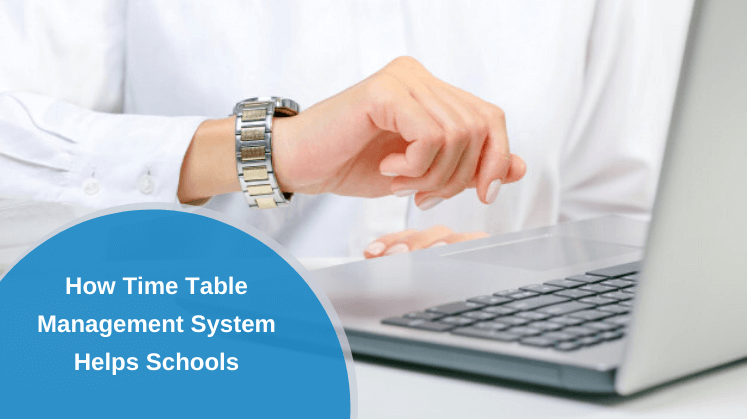 "Wake up, get ready, and run to work!"
In this fast-paced life, this is how a normal day in an individual's life looks like! We hardly come across people who maintain a daily routine, ain't it? Apart from taking a toll on health, it significantly disturbs our professional lives! Being a teacher one has to juggle so many tasks. From taking daily lectures, keeping a tab on course syllabus for different sections, branches, managing daily attendance, the tasks go on in a loop! In such a scenario, mastering the art of time management by planning everything in advance is certainly required to achieve maximum productivity & top-class learning outcomes.
As a quote by Antoine de Saint-Exupéry says, 'A goal without a plan is just a wish', teachers must ensure that they create a proper timetable at the beginning of the academic session! While preparing a timetable, teachers need to consider the availability of teachers as well as take care of student's day so that they don't feel bored. However, a substantial problem that teachers face during this process is that whenever a faculty on leave or absent, the entire planning goes in vain! It can be mentally draining for the teachers to adjust the timetable. School management system with timetable software can be fruitful for teachers in such instances.
Here's how a school timetable can help schools achieve better productivity…
Tension-free Paperless Timetable Generation
Have you ever noticed the amount of time that gets wasted in preparing a timetable? With timetable management software, there's absolutely no need to try drafting the timetable on paper multiple times until you make that ONE without any error! Yes! The first & foremost advantage of switching to an ERP integrated with an automatic school timetable generator system is that it completely eliminates the laborious manual operations and saves countless hours of the faculty. Promoting a paperless environment is an added benefit!
Error & Clash-Free Classroom Management
Manual timetables are bound to have errors. Sometimes, what happens is that the same faculty gets assigned to two classes at the same time! Due to such errors, clashes occur between the work-timing of two faculty members. Sure, it can be rectified, but again it consumes too much time to go through the entire timetable once again & then allocate a certain classroom to the faculty. A time table management system has the provision to generate a clash-free timetable based on parameters such as – number of classrooms, availability of teachers, number of subjects, number of branches, sections, and much more. It ensures optimal utilization of resources and evenly distributes the lectures including library, laboratory, sports, and extracurricular activities.
Flexibility to Adjust the Schedule
When a student is absent, it affects his/her studies. However, when a teacher is on leave, it affects the studies of the whole class! To be honest, when a teacher is absent due to health issues or any personal reasons, it becomes plodding to allocate another teacher to the class for time-being. The faculty members need to check out the availability of different staff to plan out the entire day. It may seem easy for a day but when a teacher is on leave for several days, everything just gets mismatched. This is when you must consider adopting a school time table management system. It provides the facility to view the schedule of the entire faculty & accordingly one can edit the timetable. So regardless of the absentee, students' time will be utilized.
Easy to Handle Timetable Management System
It has been observed that when it comes to the concept of introducing edTech in the classroom, senior teachers just don't seem to be happy. The reason is they aren't tech-savvy in comparison with young teachers. So, the fear of dealing with technology is always in the back of their minds. Howbeit, the majority of the school ERP software vendors ensure that their system is user-friendly so that even the staff with minimal technical knowledge will be able to handle the ERP with ease.
Simplifying the Payroll Calculation
In addition to transforming the learning environment of the schools, the time table management system can also be utilized to calculate the payroll of the faculty members. With the information like - total number of lectures that are conducted in a month, the total number of leaves, and working hours, payroll management can be simplified without any hassle.
To Sum Up
Being a responsible faculty, ask yourself - how much effort & time you have to spend merely preparing a timetable? If the answer reflects all the issues that we've discussed above then, it's high time you implement a school management system with timetable module. Digitizing your school with effective time table management software will surely maximize the workflow & minimize wastage of time.
For more info about time table management system or scheduling a FREE demo, get in touch with us today!