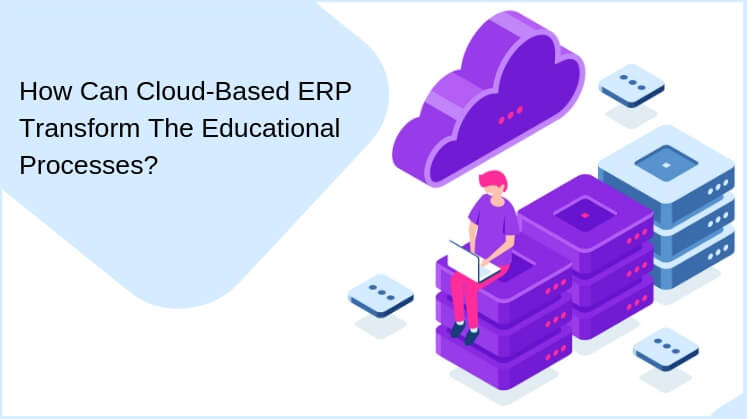 Schools are growing at a very fast pace and becoming more complex. It is essential to have a system that helps educational Institutes function smoothly and ease operations. Rather than facilitating continuous workflow, the traditional systems actually hamper them.
Schools should implement technology to help with effective working. An education ERP can transform the functioning of your school by better optimizing resources.
Data accessibility
Schools function efficiently when data can be accessed quickly and without any hassles. But when information is stored by the conventional means, workflow efficiency decreases.
Firstly, schools have a lot of data stored and manually searching through paper files is difficult. Secondly, examining old records becomes challenging when information is stored on paper files.
With an education ERP software, schools can store data on the Cloud. The Cloud is a central platform that is hosted on a remote location.
Authorities and staff simply need to use their unique login credentials to access information. Since data is stored on a central platform, users can access information from anywhere and anytime. This flexibility helps authorities to take important decisions on the go. Teachers can also operate from home in case of emergencies.
With the cloud-based ERP, you can access information from any internet enabled device for eg., mobile phones, tablets, computers. So even if there is a power cut in your Institute, the workflow continues smoothly.
Unified Platform
As Schools grow the amount of information stored also increases, which leads to the use of various systems for different operations. But instead of simplifying the work, this leads to multiple disjointed systems. Disjointed systems hinder with the workflow and create data redundancy.
The campus management system has a unified platform that resolves this issue. It unifies all the software into one platform which ensures that everyone from the data cleric to the teachers has the same information.
Institutes face communication silos between various departments. There are no proper means to share information across various departments. But with the education management software, information can be easily shared from one department to the other.
The staff has the ability to easily access data no matter where information is located. Data shared is also accurate as the ERP eliminates manual entry in which human errors occurred. This leads to data transparency.
For eg., the admission department can share student information with the transportation and hostel department. This reduces data redundancy and the time which was lost by manually entering student data several times.
Also, authorities can take well informed and accurate decisions as information of the entire institutes is available to them.
Data Security
When schools store information about students and staff, it is their responsibility to ensure that data remains secure. There should be appropriate measures implemented to protect data from natural threats for eg., fire, flood or human threats for eg., data breach, hack, and malware.
An education ERP does the job for schools. It stores data and secures it with layers of encryption. The cloud is regularly updated automatically by the cloud partner so schools receive the latest security upgrades.
To safeguard information against misuse, cloud-based education ERP has role-based access. As mentioned above, users need unique login credentials to access information. These login credentials are generated on the basis of the Institute's hierarchy. This means that not everyone can access sensitive student and school information.
To make any crucial change users have to go through a two-step verification step. An OTP is sent to the authorized person via notification and only after entering the OTP, any change can be made.
Mastersoft uses Microsoft Cloud - Azure which is trusted by governments as it provides best data security.
Thus, every school and higher education institutions must adopt cloud ERP to enhance educational processes.
MasterSoft provides education management solutions to institutions of all types and sizes across the globe. With more than 22 years of industry experience, exclusively in the education sector, MasterSoft has carved a niche for itself in the education domain.
Get in touch with us to know more about Cloud Based Education ERP Implementation