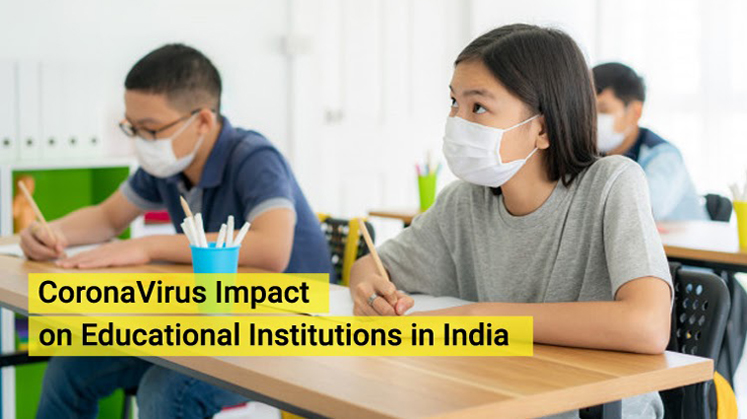 Schools & other educational institutions across India are closed since mid-March due to the outbreak of COVID-19. The students need to attend online classes & students who live in remote areas can learn via mediums like TV and radio – MHRD
Being a resident of New Delhi, my child has been facing a lot of trouble ever since Corona interrupted our "comfortable" life! My son is quite studious and has ambition to achieve something great. His mornings would begin with catching up the bus for school and learning in the company of his friends. However, due to Corona, he is not able to walk out the house due to obvious reasons.
Although his mornings now begin with virtual classes & online assessments, he quite misses his friends. He was praying that the virus attack takes a back seat so that he can continue his normal life. But, recently Delhi Government has announced that -
"Schools will remain closed in Delhi till 31st of July 2020, and e-learning will continue until the next order"
This news came as a heavy disappointment for my kid. As a parent, I know that the Corona Virus is spreading at an alarming speed. The domino effect of the virus is not going to end any soon. But, kids are kids! They are not in a mindset to stay at home for longer. It is also affecting their mental state.
I spoke to his school's principal, who is also a member of national organizations that look after the education of children. I politely told him my concern.
I am jotting down what they have planned to cope up with the situation.
If you are an educator, I am sure this plan of action & information would be useful for you…
Technology Enabled Virtual Teaching-Learning
Virtual classroom sessions should be exclusively designed for students' progress, not for the sake of completing curriculum!
Meaningful, engaging, value-adding teaching sessions for students play a key role in institutional success.
Students need interactive & engaging experience that would add to their learning journey.
As an educator, you can't arrange boring online teaching-learning sessions & expect best student learning outcomes. A learning management system (LMS) integrated with quality e-content like – e-books, quizzes, MCQs, podcasts, and much more can resolve your problem efficiently!
Interesting e-content can turn the boring lectures into fun!
Online Assessment Tools to Scrutinize the Students Performance
Just a few months ago, conducting online assessments & exams was an afterthought for most of the schools.
In the traditional school examination system, faculty used to prepare timetables, make seating arrangements, create a roll list of students, and assign invigilators to respective classrooms to conduct examinations.
Once exams are over, they would check the answer sheets manually and declare results after some time.
You know - a considerable amount of time.
And, they'd simply repeat the examination process for different batches.
Online assessment tools with effective security features like disabling of browsers during online examination and faster assessment & evaluation of results have broken these traditional barriers. It's completely secured with minimum risk of malpractices.
Making the Student Teacher Communication Easier
And now comes the most important concern of educators, students, and parents – "Communication!"
Just like my son, most of the kids miss the physical ambiance of the classroom and need a personalized interaction with fellow classmates and teachers. This lacuna of virtual classroom teaching-learning methodology can be overcome with an online student-teacher communication forum.
School ERP software with an online communication platform solidifies the path to a positive virtual engagement effortlessly. You can even conduct a live online poll and ask students to give you a rating in terms of your teaching methods.
A win-win situation for all, isn't it?
I strongly recommend you to integrate your school management system with this e-learning module.
Let me summarize the educational sector situation in India-
Not just Delhi, many parts of the nation like Maharashtra, Tamil Nadu – the states that are majorly hit by the wave of virus are not planning to reopen the schools completely any soon. In fact, as per an official notification released in Chennai, the students who could not appear for class 12 board exam on March 24, 2020 due to lockdown, have to wait till July 27, 2020.
Schools adhering to a school ERP software system integrated with online assessment tools & e-learning software can certainly control the situation.
LMS is all what you need to-
Bring stakeholders together & improve the work processes of your school
Promote student progress with online assessment & enhance education quotient
Create & implement teaching-learning strategies for positive influence on students
Helping students stay connected and bid adieu to depression that is being caused unintentionally.
Get in touch with my team for more details about online assessment tools & e-learning software.