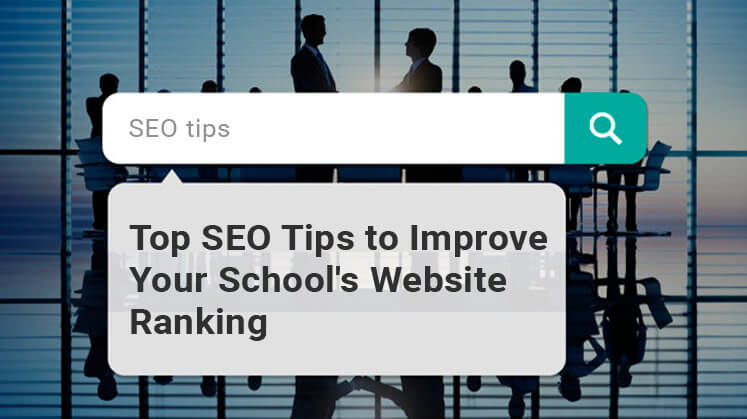 "Who was the first person to reach the moon?"
That's pretty easy to answer if your general knowledge is sound. Now try to answer this one -
"Who was the second person to reach the moon?"
Can't remember? Well, that's how the world works! No one remembers who came second! To survive in this competitive era, you need to stand out from the crowd.
Talking of the websites, it is the reflection of your institution in the digital landscape. Unlike the old marketing hacks – advertising in newspapers, TV, and radios, a website connects your institution with a global worldwide audience, that too, without breaking your bank.
However, as a user, you might have searched for random things on leading platforms like GOOGLE, right? And, I bet, 80% of people would have got their query answered on the results of the first page. To be precise, the most accurate answers could be found within the top 5 or top 10 searches. No one goes beyond that! For this reason, merely having a website is of no use. You need to focus on maintaining it & getting higher rankings! If your audience searches for "Top-notch educational institution," you got to be in the top results to attract and convert them! SEO (Search Engine Optimization) is the backbone of rankings and is a part of digital marketing for schools. Needless to say, with proper SEO strategies, the best results can be accomplished gradually over a period.
Ready to get started?
Keeping in mind Google's updated policy, I am listing the top onpage SEO Tips to improve your school's website ranking in 2020. Make sure you follow them!
Tip 1: Optimize All the Pages of Your Educational Website
To rank on the top of Google Search Engine Result Page (SERP), you must ensure that all the pages of your website are technically sound and well-optimized. Entities such as the page's title, URL, and keywords need to be on point! They must be relevant to the educational services you provide. Every information on your page counts. Do revise the page if required to avoid putting some random useless info. Google will surely appreciate your gesture!
Tip 2: Website with a healthy Crawlability is Desirable by Users
A web crawler, popularly known as "search engine spider," crawls the content of your website and stores the information for further indexing. Whenever a user searches a query, the most relevant results that match the user's expectations are shown by Google. So, you must ensure that your site is crawlable.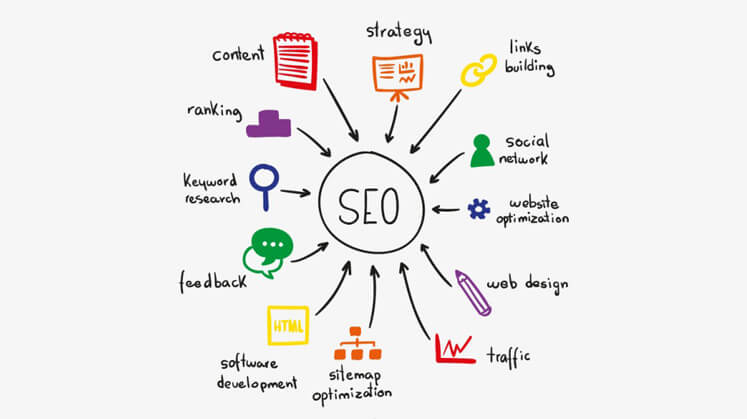 Tough to understand? For the non-tech savvy readers, I'll quote a simple example here.
Imagine you are a vegetable vendor. If a customer wants vegetables, he/she will search the market for it. If the customer finds out that you sell quality veggies, you'll surely get the deal. For that, the fundamental step is to highlight yourself as someone having quality goods.
Coming back to the point, for attaining crawlability, you can –
Remove Plagiarized Content – Immediately remove the duplicate/plagiarized content from your pages. Add unique & fresh content to save your page from falling in the pitfall of blacklisted websites.


Avoid 404 Error: To avoid 404 errors, your URL must be appropriate. If a user clicks on the URL, he/she must be redirected to the desired page.


Optimize the Images: The images you post on the websites can also be optimized with alt-tags. You must give a befitting name to the image and resize it to improve the loading time. It will help the search engine to read & fetch data easily.
Give Headings & Subheadings: H1 Tag is used for the main headline of the page. Whereas, for subtitles, H2, H3, H4, H5, & H6 tags can be used. Please ensure to structure your content according to the heading & sub-headings.
Do Interlinking: You can provide links to different sections or blogs of your website by adding interlinks! It will encourage the user to explore more and boost your SEO rankings!
Add Page Title & Meta Descriptions: Do populate the pages with keyword rich metadata (meta titles and meta descriptions) as per the latest word length guidelines of Google. It enhances the probability of your website popping up in top results.
Tip 3: Research Keywords to Target the Right Audience & Traffic to Website
Putting proper keywords in the content of web pages is vital. However, you can't predict what a user will search on the web. Guessing games also won't do but it can be achieved by content optimization and content marketing for schools.
What could be done for finding keywords for educational institutions?
You can:
Make use of SEO tools like Keyword Planner from Google
Find out the top phrases being searched i.e. Google Trends
Analyze the keywords of competitors
Select the most suitable and opportunity terms as keywords
Having said that, don't stuff the keywords unnecessarily! Stay relevant. Keyword stuffing might give you clicks, but in the long run, it would degrade the quality of your website & unfortunately, your website might get blacklisted in Google! Oops!
There's so much more to SEO!
I suggest you get started with these tips. Once you begin practicing SEO, you can move to the advanced level and even take the help of SEO experts for website optimization. If you have any queries, catch up with me by dropping an inquiry straightaway. I'll be more than happy to help you!
Read More: 5 Tips for Building Your School's Positive Perception Online