Efficiently managing administrative tasks is crucial for the seamless functioning of educational institutes in today's changing educational landscape. With the growing intricacies of student data management and the demand for streamlined processes, a robust and dependable Student Management System becomes indispensable.
MasterSoft, a key provider of school ERP and university ERP solutions, offers an advanced Student Management System, tailored to the specific requirements of educational institutions.
MasterSoft's Student Management System, also referred to as student information system, school management system, is an all-in-one school ERP solution designed to simplify and automate administrative tasks in educational institutions. With its user-friendly interface and extensive functionality, the system effectively manages student data, enrollment, admissions, attendance, fees, examinations, and much more.
By consolidating and organising important information in a single platform, the student information system eliminates the need for manual paperwork and ensures data accuracy, security, and accessibility.
10 Great Benefits Of Implementing Student Information System
Let's Explore How MasterSoft's Student Management System Streamlines Administrative Tasks of an Educational Institution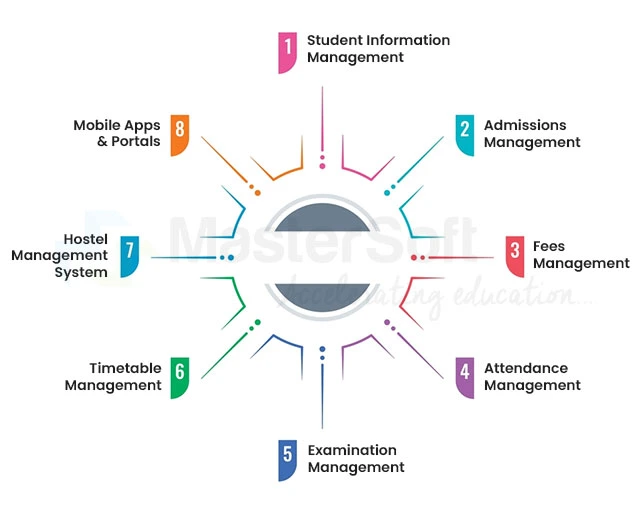 Simplified Student Information Management:
MasterSoft's school management system provides a centralised database to store comprehensive student information, simplifying the management of student data. Administrators and teachers can quickly access and update student details, such as contact details, personal information, attendance history, academic records, and performance metrics.
Moreover, this streamlined approach eliminates the need for manual paperwork, reduces the risk of data duplication or loss, and ensures accurate and up-to-date student information.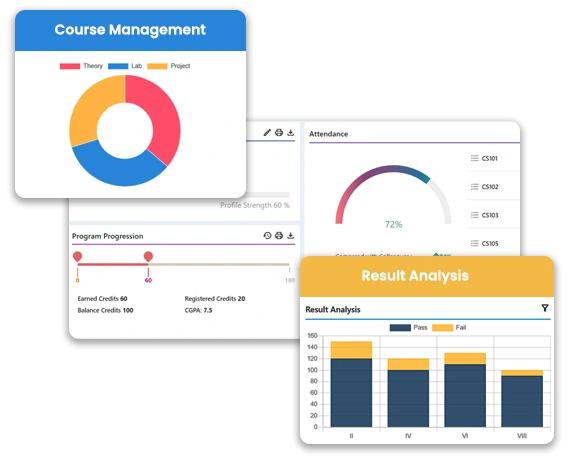 Efficient Admissions and Enrollment Management: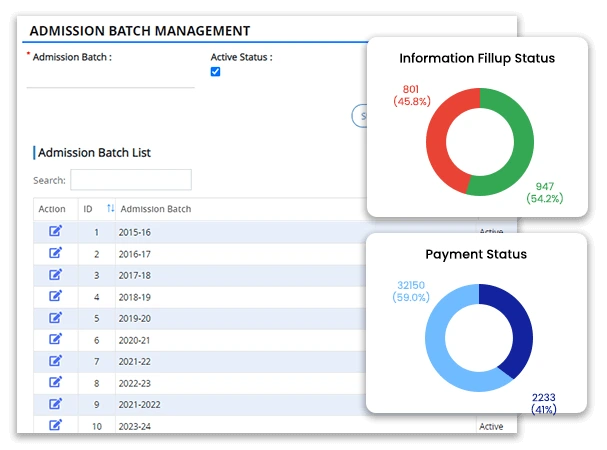 The student management system streamlines the entire admissions and enrollment process, simplifying tasks such as document verification, form submission, merit list generation, and fee collection. It offers configurable admission rules, allowing educational institutes to customise the admission process according to their specific requirements.
This automation minimises errors, reduces manual effort, and expedites the admissions process, thereby improving the institute's reputation and providing a seamless experience to prospective students and their families.
Streamlined Fees Management:
MasterSoft's student information system simplifies fee management by offering features such as fee structure creation, dues tracking, fee collection, and online payment integration. The fee management system automates fee-related activities, generating automated fee receipts and tracking fee defaulters.
Also, educational institutes can easily generate comprehensive reports, monitor fee collection, and integrate online payment gateways, resulting in improved financial transparency and timely fee collection.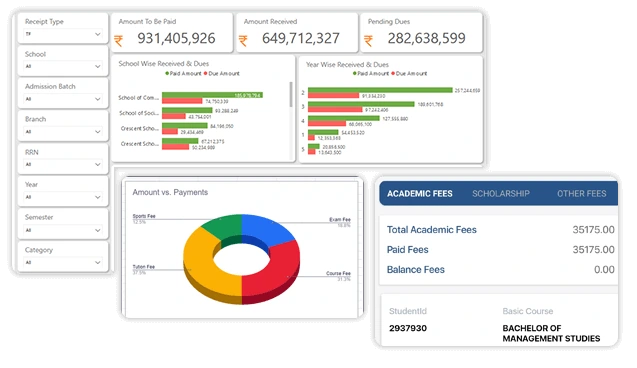 Automated Attendance Management: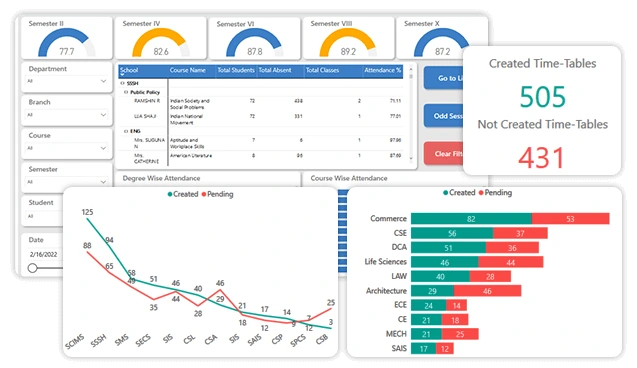 The student management system facilitates attendance management by integrating biometric or RFID systems, enabling precise and automated tracking of student attendance. The attendance management system automates attendance recording, generates detailed attendance reports, and sends notifications to parents or guardians in case of absenteeism.
This automation effectively eliminates errors, reduces manual effort, and promotes transparency in attendance tracking, ensuring improved accountability and timely intervention whenever necessary.
Online Attendance Management System Software For Students
Optimised Timetable Management
Creating and managing timetables can be a challenging task for educational institutes. MasterSoft's student information system simplifies the process by providing a user-friendly interface for timetable creation and management. The system allows customization based on class sections, subjects, and faculty availability, reducing scheduling conflicts and optimising resource allocation.
With automated timetable management, schools can efficiently maximise productivity, utilise their resources, and ensure a balanced academic schedule.
Comprehensive Examination Management:
MasterSoft's school management system offers end-to-end examination management, simplifying tasks such as exam scheduling, hall ticket generation, result processing, and report card generation.
Also, the software automates the process of creating question papers & question banks, conducting evaluations, and publishing results. With automated examination management, educational institutes can save valuable time and effort, ensuring smooth and error-free examination processes.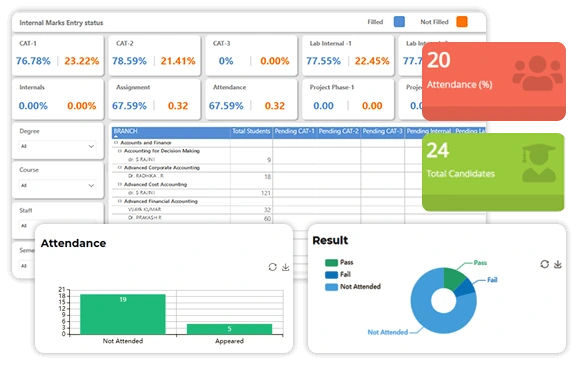 Effective Communication and Collaboration
Smooth communication and collaboration are vital for the efficient functioning of educational institutes. MasterSoft's student management system acts as a communication bridge between students, administrators, teachers, and parents. The system integrates the software and email features, enabling seamless communication and information sharing.
Moreover, administrators can send reminders, notifications, and important announcements, while parents can stay updated on their child's attendance, exam schedules, results, and other important information. This streamlined communication fosters transparency, improves parent-teacher engagement, and promotes effective collaboration among stakeholders.
Easy Report Generation and Analytics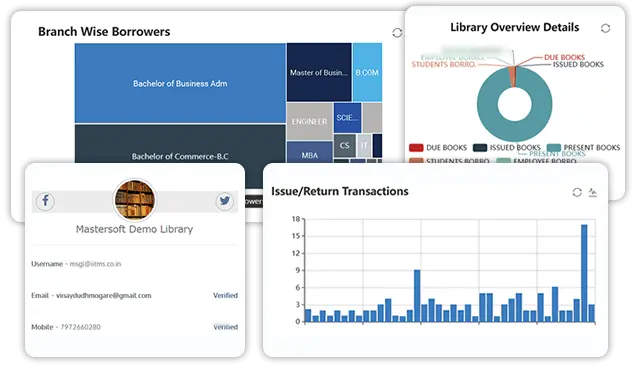 MasterSoft's school management system offers robust reporting and analytics features, enabling institutes to generate comprehensive reports and gain valuable insights. The system automatically collects and analyses data related to student performance, attendance, and fee collection, among other areas.
Administrators can quickly generate reports, visualise trends, and make data-driven decisions to improve institute operations. This streamlined approach to reporting eliminates the need for manual data compilation, saving time and effort while providing valuable information for strategic planning and informed decision-making.
Enhanced Security and Data Privacy
Data security and privacy are of utmost importance in today's digital era. MasterSoft's Student Management System prioritises the security and safety of student and staff information. The system employs advanced security measures, including role-based access control, data encryption, and regular data backups. This ensures that sensitive data remains protected from unauthorised access or breaches.
By implementing MasterSoft's school management system, educational institutions can build trust among stakeholders, maintain compliance with data protection regulations,and safeguard the privacy of student and staff information.
Integrated Hostel Management System
The hostel management process is simplified through MasterSoft's student information system, which allows for the definition of hostel specifics such as the number of hostels, rooms, blocks, and amenities. Students can be automatically assigned rooms based on merit or a first-served, first-come, basis.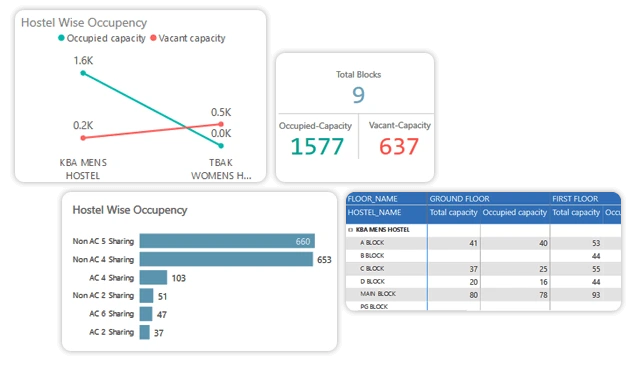 National Education Policy 2020: All You Need To Know About NEP 2020 For Schools
Also, the system includes mess management, which involves creating a mess, associating it with a single hostel or a group of hostels, and specifying mess bills and expenses. Information on mess employees and the mess store is stored in the system, and monthly expenditure is generated while calculating the mess bill for each student.
Moreover, the software also oversees hostel accounts, managing payments for hostel and mess fees, staff wages, and more.
Mobile Apps & Portals: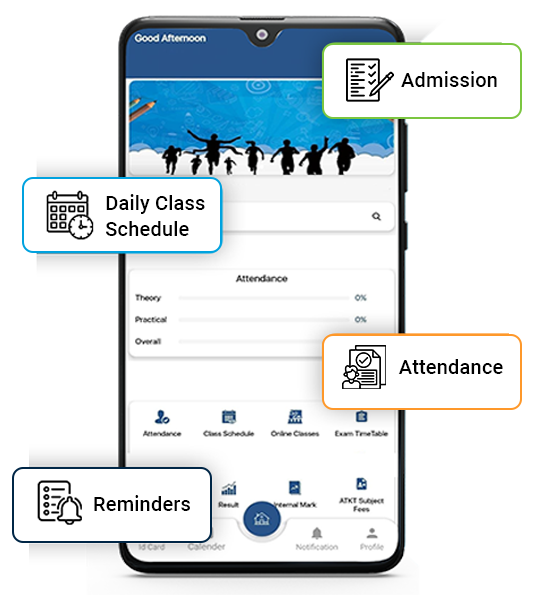 MasterSoft offers a range of mobile apps and portals integrated with the school management system, designed to enhance student engagement and convenience. The Student Diary App allows students to access important information and receive notifications about events and campus updates, providing a robust tool for student engagement.
Feepayr, an online fee collection portal, integrates with various fee modules, allowing students to conveniently make online payments for tuition fees, transport fees, hostel fees, and more. With a centralised platform supporting multiple online payment modes, all fee details can be easily tracked.
Additionally, the M-OPAC (Mobile-Online Public Access Catalog) app empowers students to search for books within and outside the campus library from any location. It helps students to find rare books, reserve them, and even request inter-library loans, enhancing accessibility and convenience for students using the M-OPAC app.
Seamless Training & Placement Module
MasterSoft's Training & Placement module simplifies the setup of databases and configures essential elements such as job locations, company categories, and selection techniques. The module automates the retrieval of student data from academic modules, facilitating efficient placements by defining companies, sending online invitations, and shortlisting students for interviews.
Both companies and students benefit from this student management system, with companies registering and requesting placement schedules while students apply for positions based on their criteria. The module also tracks and allocates various training opportunities, including onsite, in-plant, and industrial training, providing a centralised platform for students to apply.
Summing Up,
MasterSoft's Student Management System revolutionises administrative tasks in educational institutes by automating the day-to-day tasks in an intuitive manner. Implementation of MasterSoft's school management system enables institutions to reduce manual effort, save time, minimise errors, and boost overall productivity.
This comprehensive system empowers administrators, teachers, students, and parents to focus on their core responsibilities, fostering an environment that augments academic excellence and growth. By embracing the power of technology and leveraging MasterSoft's SMS, educational institutes take a significant leap towards simplifying administrative tasks and ensuring seamless operations.