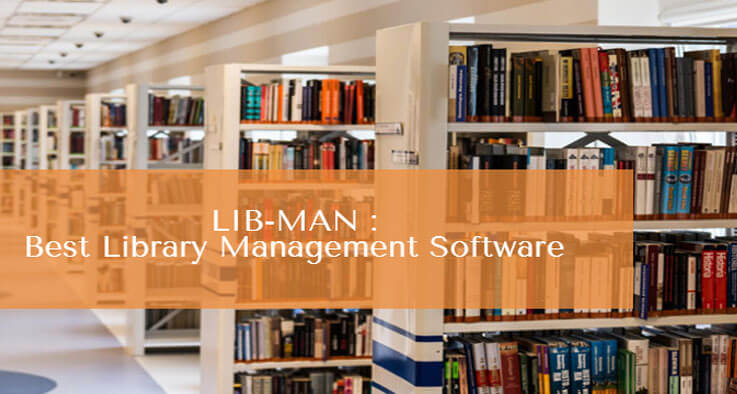 Library automation software helps schools and colleges to manage whole library department without many efforts. MasterSoft provides library management system that allows institutions to efficiently manage all the in-house operations of the library like Acquisition & Cataloging, Circulation, OPAC (Online Public Access Catalogue), Serial Control, Newspaper, Utility. An overall perfect product, especially for the librarian to perform manual and non-manual functions easily.
On the Acquisition and cataloging, the librarian sort out the vendors for quotation request. Moreover, after supply the orders, the librarian can easily perform book invoicing and accession for maintaining the book circulation in a flow.
Similarly, this product also has features of generating reports like the Accession register report, total number of books in a library, bill payment report and many more. Moreover, for books circulation, it also provides the Barcode printing competence for printing barcode for a book title. However, that can be used at the time of book issue return.
Moreover, in our module, we keep every book safe with its own Accession Number with Accession Series Code. So at the time of book issue return, we only have to provide accession series code and accession number. However, this facility tells that this book is already allotted or not. In case if not, then, it will be added to borrower cart.
In Circulation menu, this product provides the librarian has a facility of Book issue return, Notice reminder to the borrower about fine, Reference book issue return, Fine calculation of the receiver. With the help of this option, the librarian can create library identity card for book issue return. Moreover, can also generate Transaction reports, User fine report according to standards and much more.
The best option available in this module is the OPAC. The users can search for any book which they want to issue. All is a need to search according to a book title, subject wise, and author name etc. for better results. This module will show the results according to the search that you have made and on the availability of the book in a library.
With the help of this module, the institute's librarian can easily generate MIS Reports in a graphical format for NAAC Committee visit. The reports include books quantity, year wise books purchase, funds/budget etc.
Similarly, it offers journal issue return entries facilities in schools and colleges. The reports that it provides for Journal entries include transaction date wise, journal issue return.
Moreover, the newspaper modules in this system contain features like searching for the newspaper that you are looking for. You can calculate the newspaper frequency like frequency for daily, weekly and monthly basis. Can provide a report on daily newspaper payment details. Similarly, a very helpful feature is that it aids in uploading articles from newspapers etc.
In the Utility module, the admin is granted a facility to create users according to their identification. The rights are provided by admin to users. You can upload E-book or even can upload news to notice boards.
A perfect piece for all the manual and no manual tasks of librarian including information recording for new book purchasing, for borrower fine collection. Moreover, it helps in generating reports like year wise purchase books, the issue return transaction report, year wise transaction and much more.
Some of our highly satisfied clients are NIT Goa, Indus University, SVW Indore, LNMIT Jaipur and more. They are using library management software developed by MasterSoft. This software generates various graphical reports which are highly beneficial for NAAC visit and getting better ranking in NAAC.