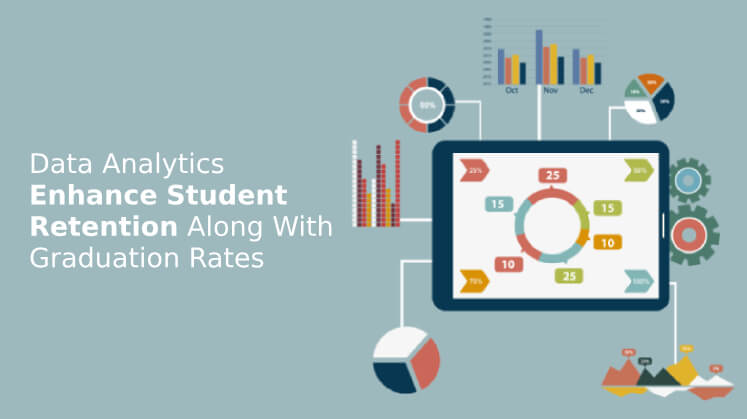 Back in the day, colleges and universities could easily replace students who dropped out. But nowadays, with a staggeringly increasing number of students with their sky high expectations, many worthwhile institutions are also finding it challenging to retain students and increase graduation rates.
Colleges are constantly in search of better and effective ways to stay ahead of the competition. Improving the quality of education is one thing but there are a number of other factors which need some attention as they contribute to student retention hugely. A tried and tested method institutions are taking advantage of these days is - deploying data analytics in order to gain valuable insights related to all the significant parts of a student's academic life cycle.
As the name suggests, business intelligence dashboard tools help in efficient analysis of vital bits of information by providing data in a much more lucid and understandable format. This data can be used in a number of ways as various filters provide different kinds of data related to every part of academics. For instance, which week or month has the least number of attendance, which students are failing, which faculty has the least attendance, etc. Such patterns prove immensely helpful in finding out the weak points and rectifying them.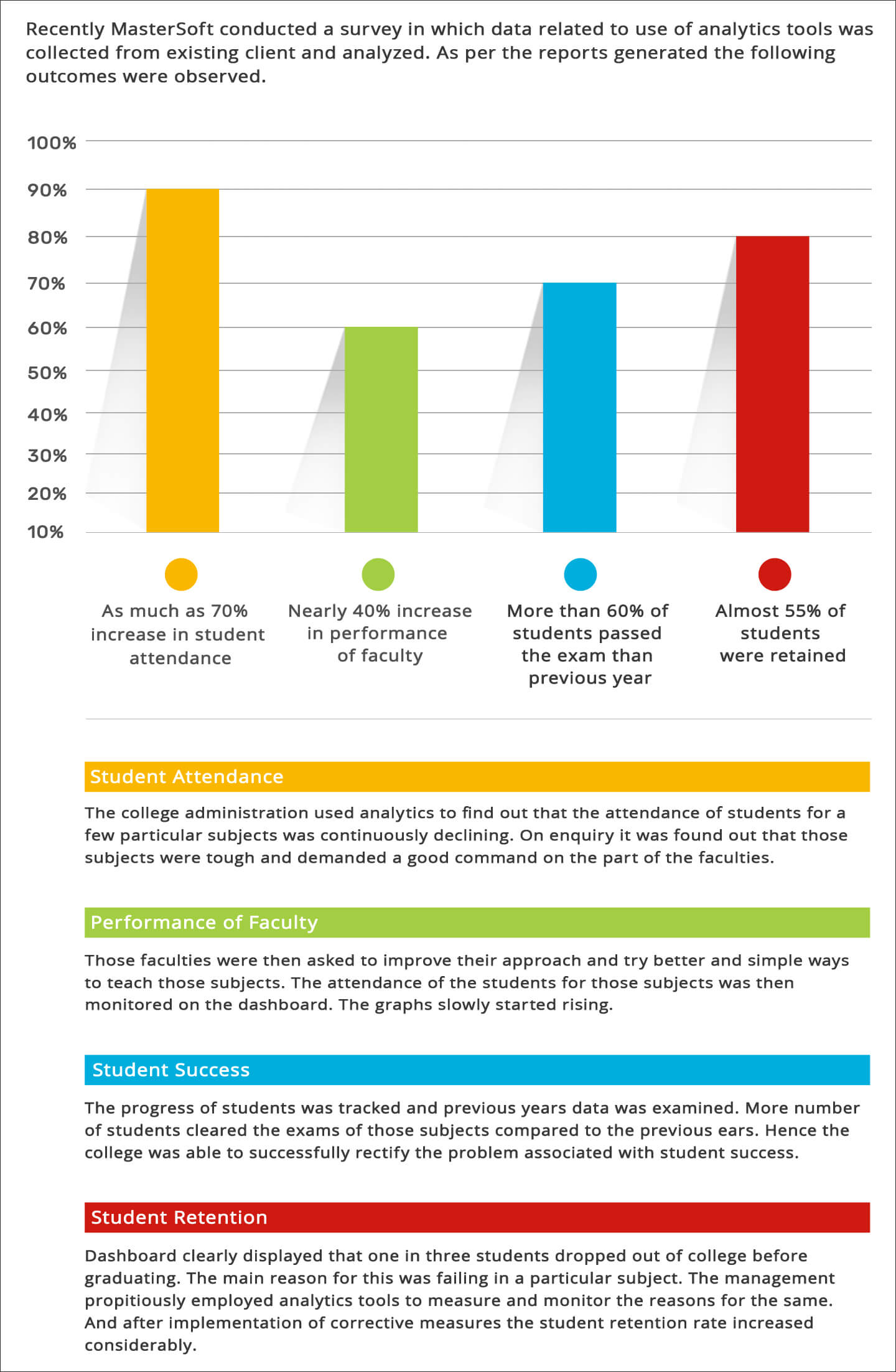 Colleges are future ready
More often than not, colleges see increased student dropout rates because of not being ready to tackle with the problems that may arise. Besides, without knowing the problem, no solution can be found. Academic data analytics prepares the faculties and counsellors to face the challenges by giving them early warning signs such as, reduced attendance, less marks in class tests of a particular subject, etc. Keeping track of individual students can help identify and assist struggling students. Especially students belonging to a particular section, gender or category. Colleges can figure out as well as determine the next steps to help out such students if they know what's bothering them.
Students should track their progress too
Not only the faculty or management but also the students need to see and be able to analyze their progress. Some courses can prove to be quite challenging for them or there maybe a particular course in which they are excelling. Such information is actually important since it could shape their future. Colleges can provide timely counselling to those students who are failing or are likely to fail. When the students see their results along with their progress graph they are encouraged to analyze themselves. This makes them alert and attentive ad they automatically tend to improve their performance. They may also be able to take a well timed and appropriate decision to change or drop a particular subject or decide upon their major stream. These facilities will certainly help in retaining such students and the university is bound to see an increased graduation rate.
As more and more institutions are making student retention a priority as well as increasing graduation rates, it's high time to start looking for the most effective and reliable ways to achieve this. Data analytics in education have the potent to bring colleges one step closer to the digital revolution. Data driven information may very rightly be called as one of the key aspects of a 21st century college or university. Higher education dashboard tools allow institutions to better target and aid those students who might be at risk of failing or ultimately dropping out of school.