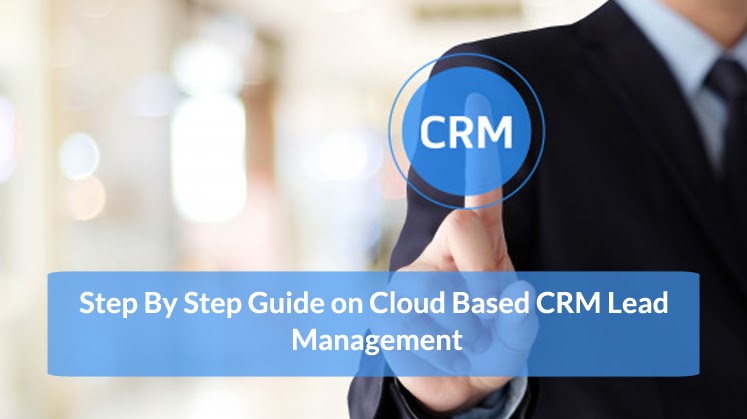 Do you know for what purpose a CRM is used?
If you belong to a modernized educational institution, you probably do.
But, if you are still a part of an educational school that relies on manual working methods for 95% of its daily work and isn't excited about adopting the latest edTech tool, you've probably never heard of CRM software.
So, what is a CRM management tool?
How can it be used for improving the productivity of institutions?
Is it a marketing gimmick of educational ERP solution providers?
Or is it a genuine technological boon?
Well, it is indeed a bo on!
It can streamline your lead management processes without involving a lot of resources. It keeps a tab on incoming leads, verifies whether they are qualified, and helps your faculty & staff to nurture and convert them into confirmed students.
Interested in knowing in detail?
Let's understand how a cloud-based led management system works step-by-step...
Step#1: Identify Quality & Genuine Leads from the Vast Pool of Leads
Just like the traditional process, the first step in converting a lead is to analyze the "serious" ones from the fake inquiries!
Filtering out the leads manually is bound to drain your time & efforts.
This is where the cloud based lead management system can help you sail your boat!
Based on the activities of parents & students visiting your school's website, school ERP software integrated with lead management can help you capture the best leads.
The chances of conversion in case of high-intent leads are always good!
Step#2: Measure Exact ROI from Money Spent on Digital Marketing Tricks & Ads
Now, you may be running ads on social media platforms like Facebook, Instagram, LinkedIn, and many more. And without any doubt, you might be spending a considerable amount of money.
After all, nothing worth having comes free!
But, have you paid attention to the sources that are doing wonders for you?
I mean the channels and sources that are attracting prospects to your website?
Well, if not, chances are a hefty amount of money may be going in vain. Not every channel you run your add onto would be giving a Midas touch to your institution!
However, with the help of a student information management system with an analytics dashboard, you can get detailed notifications of the sources. In this way, you can save money from the non-performing channels and you may put that into the best online platforms!
Step#3: Engage Promising Leads & Take them to Point of Conversion
Student registration ain't a guarantee of student enrollment!
In this age of cut-throat competition, parents and students have got so many options. And when they can get their children enrolled in the best institution, they won't mind canceling the deal even after the student registration process.
Therefore, you need to take care of student & parent engagement. You must stay in touch with them and send them e-content like brochures, newsletters, and emails from time-to-time.
Step#4: Interact and Follow-up with Leads
Circling back on my previous point, I would like to be precise when I speak of the enrichment of leads.
See, most of the people don't even mind deleting emails without reading them. You might also have done the same at some time, right? In fact, promotional content is on the top-list of people when it comes to cleaning their inbox.
Therefore, don't just engage via emails & newsletters! It is not enough.
You can opt for other mediums like telephonic-calling, live chat, or even you can arrange online webinars for parents and students! You can schedule such sessions via the leads follow-ups options and it would surely create a success spike.
Step#5: Analyze, Verify, and Consistently Track Behavior of Students & Parents
Last but not the least, you must analyze, verify, and consistently track your converted leads.
Your job, as a staff, doesn't end with the lead conversion. If you do, then it may create an impression that you don't care about them anymore! Most possibly, they may think that you were just trying to trap them.
Once, they're in, your interest is out!
Therefore, please utilize the report generation feature of the school ERP software & with the aid of real-time AI-powered analytics – monitor the merit lists, students' performance, parents' response to your emails, calls, etc.
It will promote a sense of trust and security and they'll stick to your brand even when the kids leave the school and join the alumni batch!
Read More: How To Increase Student Enrollment Rate With Lead Management System
I hope it helps. Still, have any doubts?
Let's connect over a call to discuss how MasterSoft Lead Management Software can help your organization grow.