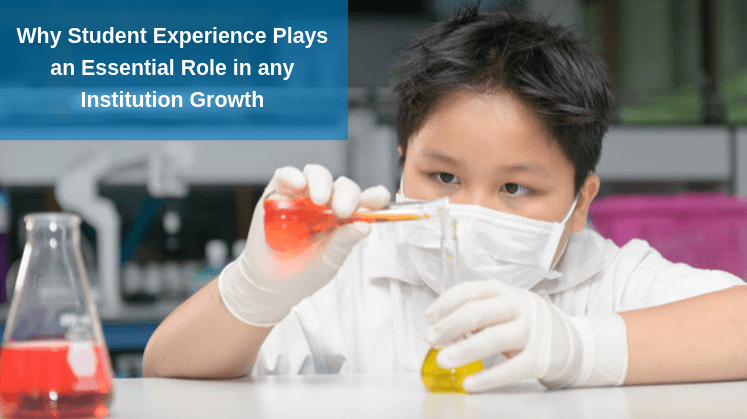 Students are one of the main pillars of any educational institution. It would be wrong to say that an institution is successful merely because of its infrastructure or experienced resources. Surely, these factors play a crucial role in the success of the educational institution, but without positive students' outcomes, an institution can't retain their reputation & success for the long-term. Therefore, it's important for educators to adopt a student-centric approach and provide them a good learning experience. With the rapid technological advancements, quality education has also become dependent on technology. So, educators willing to improve student experience must choose to go tech-savvy & implement edTech.
Here's how edTech can improve student experience & contribute to the success of an educational institution…
e-Learning for Providing Quality Education
The concept of e-learning has been introduced to remove major barriers such as distance, health issues, and physical disability which may interfere with children's education & development. E-learning allows teachers to perform their duties & teach students online at any time & from anywhere in a hassle-free manner. The e-learning portal also enables them to share video tutorials and upload study material & notes with few clicks to improve the overall experience of students.
Mapping the Academic Activities of Students
Student data management software plays a crucial role in helping teachers understand and analyze the core academic problems & shortcomings of students. However, it's not easy for a teacher to scrutinize the entire data. It is mentally draining as well as time-consuming activity. With a campus management system embedded with an analytics dashboard, appropriate student data related to their year-wise academic performance, attendance history, grades depicting areas of strength & weaknesses can be extracted in the form of reports with mere clicks. It not just simplifies the task of teachers but also enables them to identify key parameters that can boost the student progress.
Effective Communication for Fostering Student Engagement
With the precise reports derived from the school management system, teachers & faculty members can plan strategies & prepare a better plan of action for helping out students. They can have personalized meetings with students whose academic performance is below average and discuss the challenges they might be facing. In addition to this, teachers can also arrange extra classes for such students for clearing their doubts & queries and foster student engagement. Such collaboration & communication will definitely enhance their confidence level & help them perform better.
To Sum Up
Institutional progress is directly proportional to the performance of students. The better the experience of a student, the greater will be their performance. Implementing education ERP system capable of automating campus processes & helping teachers perform their tasks seamlessly can be a game-changing decision for your institution.
Get in touch with our team to explore more Benefits of student information system.