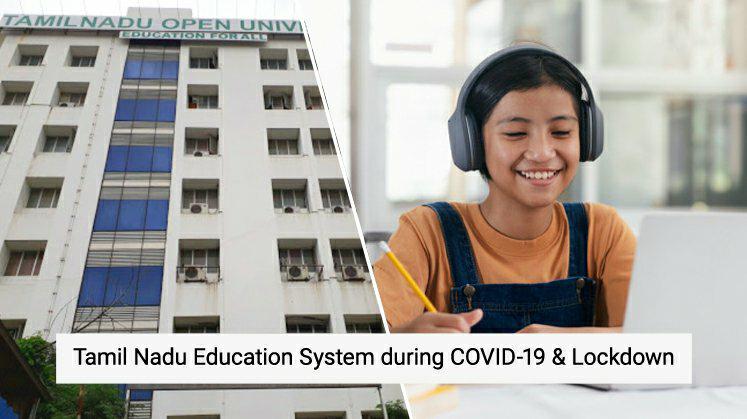 Chief Minister of Tamil Nadu, Mr. Edappadi K. Palaniswami, recently announced that the State Government would bear the higher educational expenses of a hair dresser's daughter, named Ms.Nethra, as she helped poor people during Lockdown!
With a motto of 'student empowerment' & 'quality education for all', Tamil Nadu Government is taking such proactive measures to eradicate disruptions in education due to COVID-19. They are making sure everyone including kids that belong to lower middle class families should get provision of learning.
In the series of thought leadership, many schools, colleges, and universities in Tamil Nadu have made the digital transition.
However, there's a dilemma bothering parents, students, and educators
When will things get normalized?
While parents are concerned about their kids, educational institutions are stressed how they will make the virtual educational flow flawless. Despite fair internet facilities, they are lacking efficient edTech tools. Temporarily, they are running virtual classrooms but the major trouble lies in the prolonged period of lockdown. If things remain the same, they need to find a quality & holistic Campus Management System for Tamil Nadu institutions to beat the odds.
As an educator, here's what you must look for while choosing the best educational ERP software system designed to suit the needs of educational institutions in Tamil Nadu…
Online Admission & Fees Management System
The first thing which has become obvious in the pandemic environment is – FEAR!
What I mean by fear is parents are hesitating to send their kids to schools even if the situation gets slightly normal. The fear will be in their head, even after a year or two after the pandemic ends. Perhaps, they won't also go to the bank to make fees payments.
This is why edTech experts across the globe are predicting that the virtual educational landscape will be the new reality.
So, I highly recommend you to switch to an educational ERP system with modules like online admission & fees management system. The transition won't happen overnight. You will need time to get used to the new 'normal'.
However, it will give you a path to start the new journey & carry on crucial administrative processes of admission smoothly! From online registration to fees payment, verification to final short listing and admission confirmation, you'd be able to perform everything in a hassle-free manner.
E-Learning, Online Examination and Assessments
After the success of "DIKSHA" launched in the year 2017, the Union Human Resource Development Minister Shri Ramesh Pokhriyal 'Nishank' has recently e-launched a new program called – "VidyaDaan 2.0". The aim of this platform is to invite relevant & quality e-learning content for students in schools & higher education institutions across India.
I am telling you this information to bring out the beauty & importance of interactive online teaching-learning sessions for your institution. And to multiply the benefits of e-learning, you need a staunch & quick school ERP with an online assessment & examination system that helps you assess the skills of your students from time-to-time.
Integration with School Mobile App
The State Government is planning to re-open schools soon.
The proposed plan of the government is limiting the student count to 15 students per class while ensuring the social distancing norms. While I think that virtual teaching-learning is the best option during this time, one has to follow the orders of the government.
So, even if schools reopen, you must prioritize student security in every possible way. A quick school mobile app that can track their daily activity like -transportation or school bus details, attendance history, and academic progress can be your best friend to maintain academic as well as functional excellence!
You must look for a school management app that offers a strong & clear teacher-student communication and parent's involvement in the daily activities of kids.
Need more guidance on choosing Campus Automation, you can visit Campus Management Solution-Tamil Nadu.
For scheduling a FREE demo, get in touch with my team today!