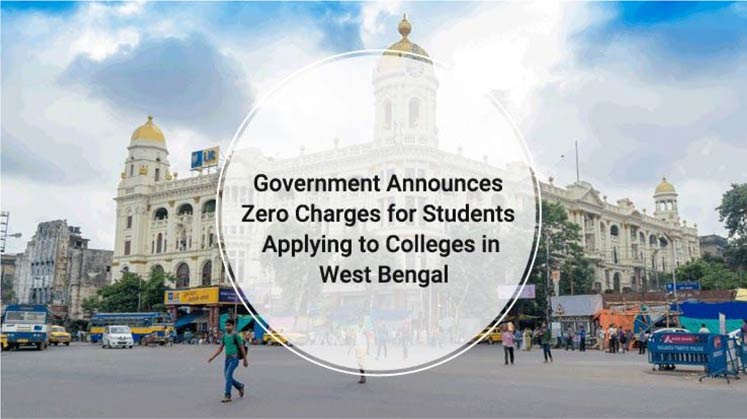 Admission procedure consumes: time, efforts, and most importantly money!
I am not framing anything in a negative sense.
But it's a harsh reality: "education" in India is "costly".
Students and parents have to spend a lot right from the initial process of paying registration fees, fees for buying college form, brochure, traveling cost (as they need to visit colleges frequently to confirm college admission status).
As the admission procedure has shifted to the digital horizon, most of the colleges across the nation have started the culture of using online admission systems for collecting registration fees payments and providing e-brochure in downloadable format.
However, unfortunately, due to the COVID-19 pandemic, people are struggling with their finances. While most of the sectors have given the provision of working from home to professionals, there's still a silent recession wave that's taking everyone by its side. In addition to this, people running businesses also have faced a lot of struggles during the past few months.
The complete lockdown has proven a big curse to the private sector.
And it will take a hefty time for recovery.
In such a crucial situation, online college admission for the academic year 2020-21 may cause another hole in the pocket of parents. They may run short of money. Students may have to discontinue their education in some instances.
Considering these factors, the Government of West Bengal had made an important announcement regarding online college admission.
Initiative Taken by the West Bengal Government
Education Minister Partha Chatterjee has conveyed that-
"Let me assert in unambiguous terms, colleges should not take a single rupee under any head from the candidates during admission. The colleges can't even charge money for buying prospectus or in any other category. Those universities, which directly offer undergraduate courses, cannot similarly charge anything from the candidates."
Good news for students indeed!
Mr. Chatterjee has emphasized on the fact that students & parents are already under economic stress.
It's incumbent to make their journey easier.
There's nothing better than giving them relief in terms of monetary expenses in online college admission. Following the footsteps of him, the Higher Education Department of West Bengal issued an official statement that reads:
"No charges shall be taken from the students for scanning/uploading of documents for online admission in UG level courses, for providing the application form/prospectus of admission in UG level courses,".
The intention of the Government is clear.
They don't want any kind of educational disruption due to Covid-19.
What Do Students Need to Do?
This year, the college admission process would be entirely conducted online in the wake of Covid-19.
As per a recent notification, admissions have begun on August 10.
If you're a student seeking admission in West Bengal, you just need to follow the online college admission guidelines. You are required to successfully complete the registration process by login to the college ERP software portals. Upload the scanned copies of previous mark-sheets/documents, and other mandatory stuff online to ensure everything goes smoothly.
Once the formalities are done, you shall wait for the allotment of colleges.
With the college management system software, you would have the advantage of tracking the application status virtually.
Role of the Government in Continuity of Education
With an aim to establish an educational system based on excellence, employability, values, and inclusiveness, West Bengal has become the second state to take such steps of aiding help to students.
Earlier, on August 4 this year, Mr. Ram Lal Nath, the Education Minister of Tripura had taken a similar stance. He announced free online admission procedures in 22 colleges run by the Government.
The Government of India has instructed all the higher education institutions and universities to adopt the online admission process for avoiding crowds in colleges and maintaining student retention. As of now, the authorities in various states of India are primarily focusing on promoting e-learning in higher education by acknowledging the concept of virtual classrooms.
It would be interesting to see what more the educational landscape has to offer in upcoming days.