Cloud Based Higher Education Management Software
E-GOVERNANCE ERP FOR COLLEGES & UNIVERSITIES
College ERP Modules
University ERP Modules
Higher Edu ERP Modules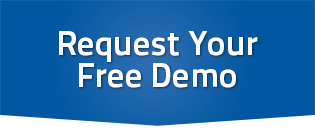 Higher Education ERP developed by MasterSoft is a versatile management system for all universities and colleges. It allows institutions to manage,
The workflow of universities and colleges

Automates student life-cycle operations

Helps in the administrative and learning activities of the faculty
Higher Education Software for Universities and Colleges
Universities and colleges require software to manage admission process, student enrollment, accounting, examinations, purchases, etc. To accommodate various operations at a university or college, the following features are essential:
Different departments of campus with an integrated and automated system

The ERP functions in real time

A secure database which can withhold integrated modules

Interactive user interface

A transparent system where the head of the institution has admin rights and view data whenever required.

Installation of the system within the first 30 minutes.
We provide all of the above and more to educational campuses. We offer customization to clients; also render student, parent and administration related solutions in the form of:
An App

Connectivity

RFID

Biometric

Analytics

User experience
Modern Technological Adaptations of ERP
Cloud adaptability
ERP for higher education functions on cloud; uninhibitedly. Cloud adaptations favors no set-up of hardware for data backup and is functional for multi-users.
Mobile Applications
Universities/ Colleges by the use of mobile applications can stay connected with guardians/ parents to update them about student's activities, performances, attendance, upcoming events and notifications. The Student Diary and Atcovation App facilitates smooth networking. It is powered by analytics and a secure data encryption.
Additional features are:
Online fee payments through App

Time table updates

Library issue and return details

Examination results and analysis

Library online public access catalog

Portal for student grievances
SMS and Email Alerts
Higher Education ERP system ensures networking through SMS and email alerts. Parent's/Guardian's number is registered with the institute. Along with The Student Diary App, SMS and Email alerts keep parents notified about university proceedings.
Biometric Attendance
Biometric attendance eliminates misuse, manipulation and proxy of attendance. Student attendance management system is automated through biometrics. MasterSoft gives an option to install fingerprint detecting biometric reader or the ID card chip detector.
Fingerprint detecting biometric reads the fingerprint of each student; attendance of the student gets registered with the server notifying the student's presence to parents via App, SMS and email; concurrently.
Biometric readers which detects the ID card chip can be installed in the campus premises, it reads the chip present in the ID card of each student instead of finger prints.
Business Intelligence (BI)
BI tools, structure gathered data in form of analytics and graphics, showcasing statistics in a better format and thus empowering decision making process.