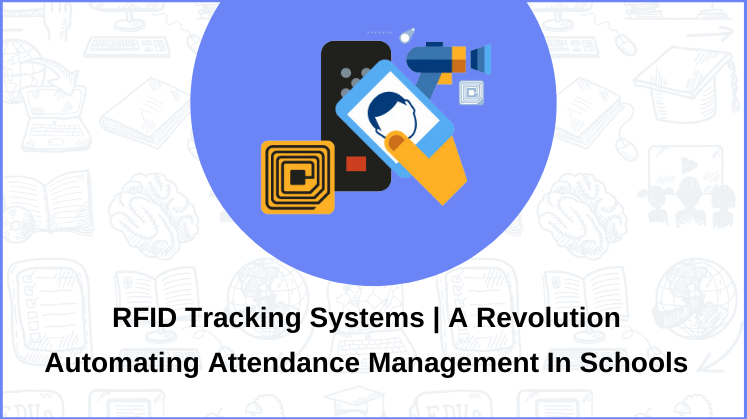 "Punctuality is the first step towards success": Nishtunishaa
In a student's life, punctuality & attendance play a dominant role in deciding the success level of the kid. The more a kid will invest in lectures, the more she/he will gain knowledge. However, times have changed, bunking classes is considered to be a hallmark of "coolness" amongst kids. So, in such instances, teachers need to be extra careful and have a tab on the student's attendance status. RFID Tracking System is a device that can help educators & faculty mark, track, and calculate day-wise/week-wise/and month-wise attendance of students. This system utilizes radiofrequency waves to identify & store the status of students - present or absent.
On one hand, where we are talking about technological advancements, there are schools that still follow the traditional means of attendance that requires the faculty to note down the attendance manually on a register. However, such an old-school methodology of working might not be efficient in today's fast-paced time. This is because –
The number of students in schools has increased
It consumes way too much time & efforts of staff
Accuracy of attendance is questionable
Proxy attendance might interfere with a child's security
Therefore, it is a wiser decision for the schools to switch to the wireless RFID attendance system. Automating & organizing the entire attendance system using RFID can prove to be a quick fix as it gives ease of use while maintaining its reliability.
Here's how RFID attendance system for school works…
RFID Tracking Systems mainly use two devices-
Transmitter Device (or RFID tags)
Receiver Device
RFID ID cards or Tags are given to students. Just as every student is unique and has a different name that makes it easier for us to identify them, the RFID tags have unique barcodes. These distinct barcodes help the receiver device to identify the attendance status of the student. Whenever a student passes by the receiver device, the radio frequency waves catch the signals, scan the barcode number, and intimate the device that the student is PRESENT. Likewise, the rest of the students who are ABSENT can also be identified from their missing presence in the school premises.
The entire information will be safely & securely stored in a centralized cloud platform. Educators can access it at anytime & anywhere. For the convenience of marking attendance & tracking the activity of students, the receiver devices can be installed anywhere in the school. For example - at the main entry gate, near to classrooms, libraries, etc.
To make your decision much easier, we are listing the key highlights of the RFID system.
The first & foremost benefit is – AUTOMATION!
High precision in marking attendance, zero errors
Authorize access control of the device
Easy calculation of students' leaves
Everyday notifications about students' attendance status
Real-time monitoring of students ensuring their safety
Read more - Benefits Of Integrating School ERP System With RFID
All-in-all, the implementation of RFID is a win-win situation for educators. Mark our words - the faculty will thank you for taking this step! Apart from automating the attendance activity, the easy-to-use system will surely save their precious efforts. It will eventually improve the productivity of your school and help you achieve your goals. That's exactly what you're wishing for, right?
Connect with our team to know more about RFID tracking systems.