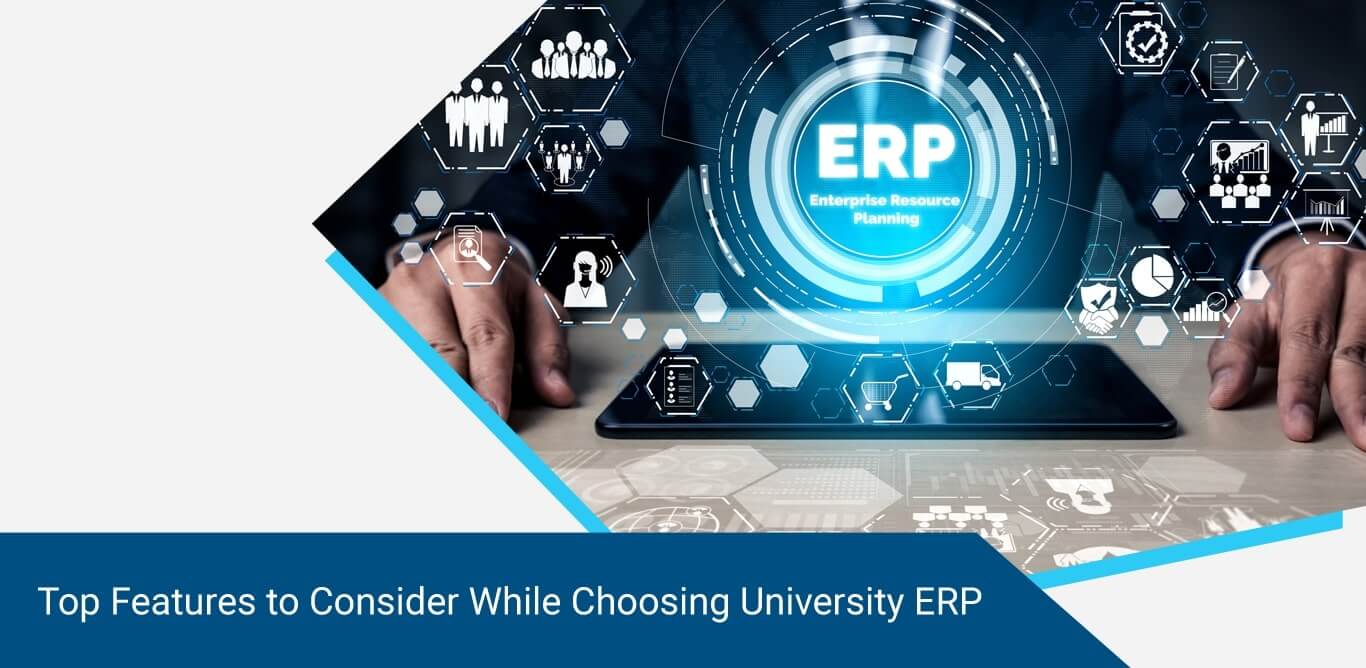 "Changes call for innovation, and innovation leads to progress." Li Keqiang
When it comes to educational institutions, the functioning and daily activities of universities are different from that of schools & colleges.
Not in terms of nature of work but in terms of –"complexity".
And therefore, university ERP solutions that simplify, automate, and streamline the daily administrative & non-administrative processes of institutions need to be configured differently as per the requirements of the university.
If you are an educator willing to take the digitization leap and go paperless completely, there are certain features you need to take care of.
The following list depicts the top features to consider while choosing the university management system…
Feature #1: University Admissions Management System
Online university admission management is one of the basic yet crucial and complex administrative tasks.
Right from addressing students' inquiries to requires e-brochures, to receiving online applications, handling online fees, and shortlisting the deserved candidates to final admissions – the online admission process is tedious and requires effort.
For any university, it's important to make an accurate analysis so that "only the eligible" candidates get seats in the institution.
Therefore, as a responsible educator, do configure the online university admissions management system!
Feature #2: Fees Management System
The next most imperative feature on the list is – online fees management system.
Now, you may say that you already have software for managing accounts and fees.
Why opt for a new higher education management system?
Well, as per the recent reports, the national security advisor Ajit Doval says that -
"Financial frauds have spiked as we have become dependent on digital payments."
However, when you choose a highly secured cloud-based ERP for university that has role-based access provision, double OTP & password encryption, and a safe payment gateway, the chances of fraud will boil down to zero!
Feature #3: Learning Management System
The ultimate aim of education is to develop skills along with academics, and make students ready for a life-long learning journey, right?
However, with the trend of online classes, you may face challenges.
Some of the major challenges of online teaching-learning are –
Conducting engaging teaching-learning sessions
Creating skill-based curriculum
Offering interactive & innovative e-content
Online examination management – MCQs & descriptive tests
Proctoring students activities
Quick evaluation, feedback, communication with students
This is where a learning management system (LMS-CMS) can play a vital role.
You need to implement an ERP campus software integrated with LMS-CMS offering solutions to all the above-mentioned challenges.
Feature #4: Human Resource Management System
Okay - last but not least, the university management system must have an HR system to manage the general administration work.
Virtual university management has created some restrictions for the HR department.
In general, they need to perform the following tasks regularly-
Employee data management
Payroll management
Leave management
Payslip generation
PF, HRA, DA
Form number 16
Attendance history
Deductions of employees
Reports generation
The list of operations is vast!
With the digitization of educational institutions, the HR department needs to pay extra attention when it comes to the safety & security of the database as well as maintaining accuracy in calculations.
Mishandling any sensitive & confidential information may lead to severe consequences.
The reputation of the institution may get impacted negatively.
So, while speaking to the ERP campus vendor, make sure to check whether the higher education management system has the feature of managing the HR work processes.
Today, most universities have switched to digitization.
But the goal is not to have ERP software but to have a reliable and secured platform to meet the demands of the present educational landscape.
Reminding you again, do keep in mind that you integrate the given modules for ensuring the best practices.
University Admissions Management System
Fees Management System
Human Resource Management System
For any queries on implementing ERP in higher education or advice to get the best ROI, get in touch with my team today!