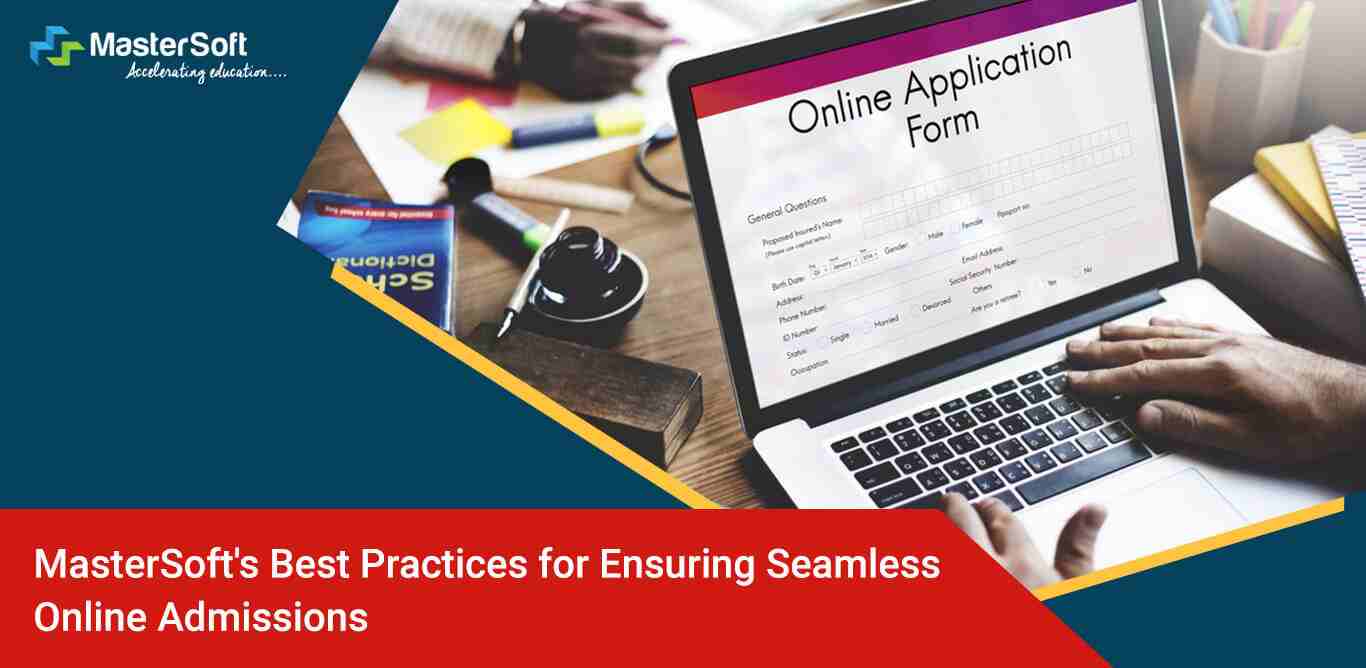 Being the director of the largest & oldest edTech solution providers in India, Mr. Gurudev Somani says -
"Ensuring quality education has always been our primary objective. Our focus & determination to provide the best & configurable edTech solutions has helped us to serve 2000+ institutions successfully amidst the pandemic."
This clearly reflects the success mantra of MasterSoft ERP!
What's the point?
Well, as you know, the pandemic which started last year has taken a monstrous face and as per the experts, India is in its second stage. The third stage is yet to come & probably going to affect youngsters that are below 18 years of age.
There are rarely any companies that have gone the extra mile to ensure there are no educational disruptions. As I said, young people will be more prone to the Virus in the upcoming days; the work being done by MasterSoft is commendable.
They are not just ensuring quality education but also keeping the staff & students safe from the spread of the deadly virus.
However, my point over here is not to highlight the achievements of the company but to help you understand how their best practices can benefit your educational organization, how you can keep your faculty & students safe!
Here are MasterSoft's best practices to ensure seamless online admissions during the pandemic…
#1: Free Online Demo of the Online Admission Software
Schools, colleges, universities, and even tuition classes – they all are closed.
The protocol is taken by the Government of India (GOI) to ensure your safety.
And the dedicated team professionals at MasterSoft understand that it won't be possible for your staff or any stakeholder to arrange a demo in the organization.
Therefore, they arrange virtual demos, free of cost to address your concerns.
You just need to contact them by filling a simple form.
#2: Configurable Educational ERP Solutions
Speaking of the most important process, the online admissions for the upcoming sessions, you would require an ERP in higher education solution that is configurable, right?
The online admission system offered by MasterSoft provides you with the provision of defining eligibility rules of admission for your institution, creating merit list criteria, and a robust online college admission portal that enables students to upload necessary documents. At your end, you get to receive & proceed with them virtually by defining the pre-requisites.
The process is thus, extremely easy and free from any kind of hassles.
#3: Easy-to-Use Online Admission Portal
Some of the educators that are not too friendly with the technology may find it an overwhelming experience to opt for an online admission portal.
If you are one of them – IT'S OKAY!
MasterSoft understands your concern.
Therefore, our team offers an easy-to-use online admission portal where you can navigate easily. Even if you don't understand the technicalities, you won't face any challenge during the admission process – it's that user-friendly!
#4: Safe & Secure Online Payment System Integration
The next most important step taken by team MasterSoft is the introduction of a safe & secured online payment system – FEEPAYR.
Even though online shopping & online bill payments have become common, there are parents that still feel that online fee payments are risky.
It's because of the enhanced rate of fraud during the lockdown.
I won't blame the parents. That's a natural human tendency.
To help parents get over the fear, MasterSoft integrates a safe & secured cloud-based FEEPAYR – online fees payment and collection system.
It is embedded with the best payment gateways, a PCI compliant system, OTP & password encryption, and accepts multiple modes of payments to make your online college admission fees payment smooth & risk-free.
#5: Quick Merit List Display Provision
"A deserving candidate lost admission in college due to mistake of administration."
Have you heard such news or witnessed malpractices that some college staff does by taking bribes?
Well, it's pretty common and that's why the college admission process needs to be strict.
This is why MasterSoft has developed a provision that verifies the documents & if the student falls in the eligibility criteria, it generates a merit list accordingly.
How?
Once your faculty receives the documents, the online college admission system automatically scans, checks, and verifies everything and shortlists students as per the pre-defined parameters for successful college online admissions.
The process is quick, smooth, and free from any errors.
#6: 24*7 Support & Services Promised
Hats off to the team MasterSoft that has served its clients relentlessly throughout the pandemic and continues to do so!
They provide 24*7 support & services which may seem unbelievable but it's true! No wonder how they have achieved a client satisfaction rate of 99%.
They have a dedicated team to address your queries before implementation, during the training & handholding process, and post-implementation of educational ERP as well.
In a Nutshell
MasterSoft is the one-stop solution for all your needs related to online admissions & quality educational infrastructure. They are the most reliable educational ERP providers that can transform your institution.
So, what are you waiting for?
Be a part of successful educators who have immensely benefited from the online admission ERP provided by MasterSoft!