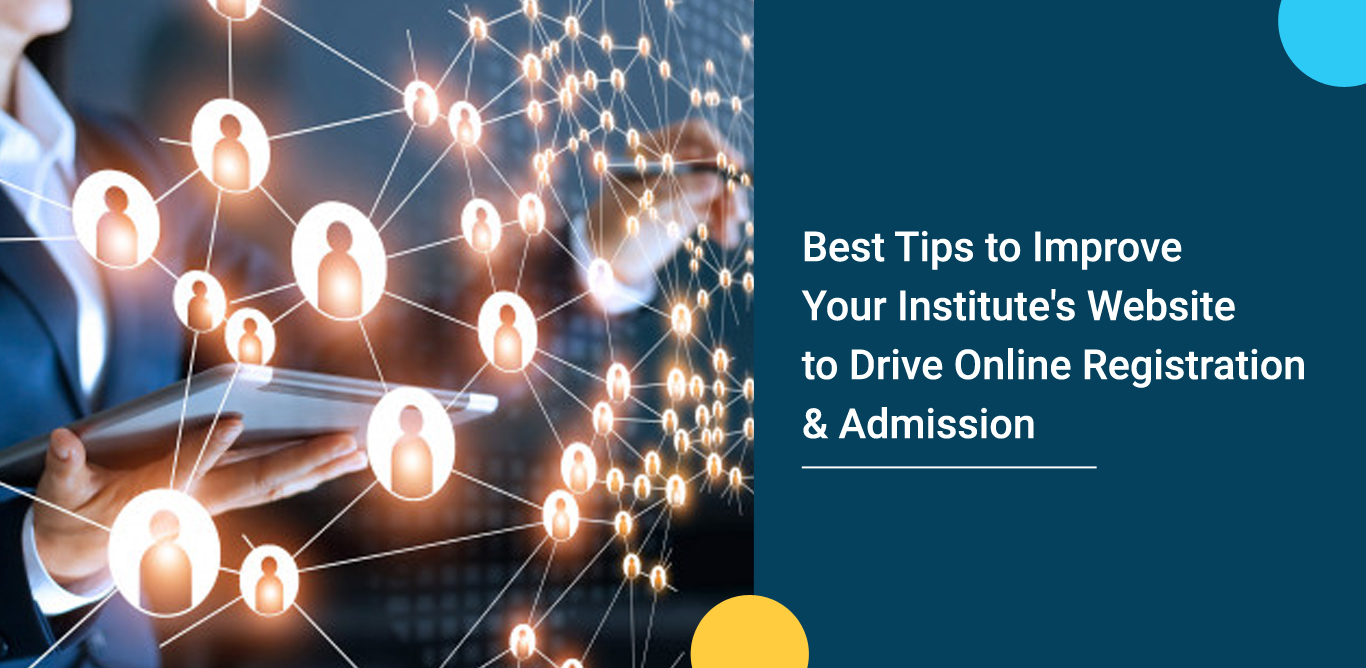 Having a website for educational institutions like schools, colleges, and universities was an alien concept for educators – 5 years ago we can say. However, today everyone is well aware of the benefits a website can offer. Even the most stubborn institutions with "old-school" mindsets are "evolving".
The adverse situation created by the pandemic has revealed the power of digital presence.
While most institutions today have their websites, there's a common false perception that's creating hurdles in their way to reap the best benefits of digital presence.
The perception is – "A website design is all about how it looks to the visitors."
But, let me quote the words of great Steve Jobs to break the bubble -
"The design is not just what it looks like and feels like. The design is how it works."
The similar principle is applicable for your institutional website design as well. Sure, having an attractive website is important, but its functionalities and the way it works is what will retain the interest of your visitors.
So, I am going to explain to you some of the best, tried-and-tested tips that will help you improve your institutions' website in the digital era and build a good reputation in the long run as well as convert your visitors into leads.
#1: Appealing Theme and Relevant- Quality Images
First and foremost step to create a website design is to select a theme with great images.
Well, that's basic. I am sure you know it.
However, do you know that an inappropriate theme and low quality images can become the reason for dropping levels of your visitors' interests?
For instance, a parent visits your website to explore academic information & values for their childrens' college admission. Your website is nice, but looks quite weird in terms of relevancy. No-relevant images, graphics that take too much time to load, or just plain low quality images.
How much time will it take for them to get out of the website and search for a new one?
Hardly a few seconds, right? A recent report by Google states that it takes 1 to 5 seconds of windows and the probability of bounce rate increases by 90%!
That's how most of the institutions lose their prospects and even their reputation goes down when such things happen.
You need to understand that in the "digital landscape of education", your website is your "virtual institution"! You got to develop a website with a nice theme and images that goes with the design.
#2: Simple Pages with High-Quality Content
A "landing page" acts as the first impression of your institution.
The more it is to-the-point and has good content, the more will be the chances of prospects to convert!
Remember that, nobody has the time to read the entire page at a go.
So, try to add images, and keep the language of your content as simple as possible. The jargon complex words won't work. Create content as if a 5th grader is there on the other end!
Apply the same strategy for other pages as well.
You must also consider adding sections like - "About Us section", "Students' Achievement section", and anything that you feel would highlight your brand and benefit your students.
Don't forget to include a section that displays "latest institutions notifications", as the UGC has mentioned in their guidelines considering the safety norms. You must create a code of conduct for compliance.
It will create a positive image of your brand among your existing students and their parents. This in turn will help your brand to reach greater heights.
And being in the education industry you know it well how the word-of-mouth publicity works!
Read More: What are the features of Alumni Management software?
#3: Clear Navigation & Menu- Options
Your website shouldn't look like a maze.
This is one of the most crucial yet highly under-rated aspects of a website. To make it clear, I would like to quote an example here.
Have you ever noticed a small kid using a smart-phone?
How much time does it take for the kid to learn how to operate it? A few minutes, or seconds may be?
Well, that's how your website should be.
It shouldn't confuse the users. Confusion leads to frustration and there are high chances of visitors leaving your website with a negative impression in mind. Therefore, try simplifying the navigation as much as possible. Let the user understand what you have to offer.
For more engagement, you can even add cues to help users take the website's tour more easily.
When done wisely, it can prove to be your biggest website's assets!
#4: Offer Downloadable Content for Boosting Engagement
Offering a takeaway like your institution's brochure or e-content that would help the students would be icing on the cake!
You can even share online admission guidelines or anything that would be helpful for the students and parents. Highlight the best provisions that you have to offer.
Your users may leave the website but if they have something to take away, it will help them to remember your brand for a long-term.
To Sum Up
Tuli Kupferberg once said that -
"When patterns are broken, new worlds emerge."
This digital age of teaching-learning is the perfect time for you to break the old patterns and rediscover your identity. Benefits of digital presence are countless.
As an educator or faculty, it's high time that you consider revamping your website or create one if you still don't have one.
For more help on website designing for schools & services, get in touch with my team of highly experienced website designers.