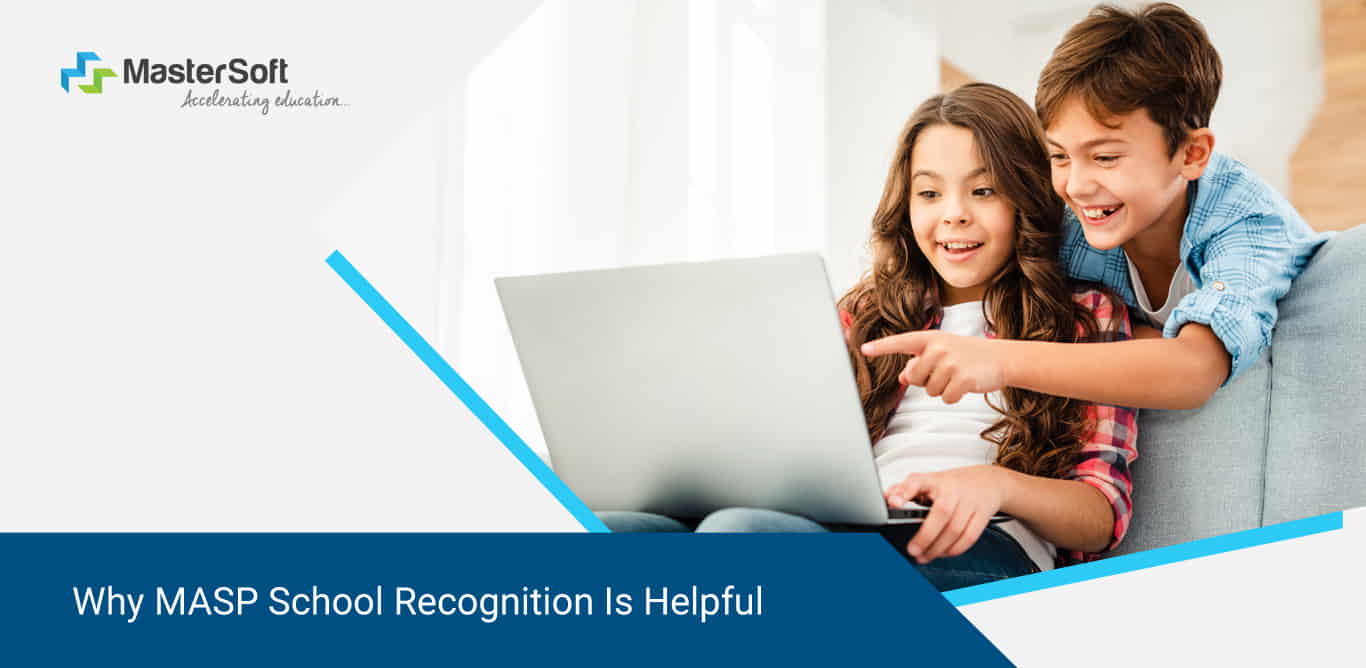 Microsoft – a giant in the tech sector!
Microsoft Aspire School Program (MASP) – an ambitious, path-breaking suite that brings "learning to life" in K-12 institution.
An MASP school – a school that has enrolled for the Microsoft Aspire School Program and gained access to the comprehensive set of innovative technologies, solutions and devices that the MASP suite offers.
2020 – A challenging year!
In 2020, when most schools were required to bring all in-person, physical activities to a halt, the "online" option proved to be a life-saver. However, while some schools aced e-learning in a snap, others plodded along painfully, dissatisfied and ill-at-ease in the new role thrust upon them!
MASP schools have experienced first-hand how their unique positioning in the education sector has helped them cope with and overcome the many trials that 2020 brought with it. Here are some good reasons to seek MASP School recognition:
Your reputation goes up several notches: Getting your name and logo listed on the Microsoft Education website is definitely a feather in your cap. 2020 may have brought with it a series of disasters. But your school can still thrive through these disasters. MASP recognition implies more visitors to your school website, more faith in your school brand, an acknowledgement that your school has got what it takes to give students a complete education that will make them both market-ready and life-ready.
You can easily demonstrate your school's holistic approach: While every school brochure markets its school as being holistic in approach, MASP schools find it easier to walk the talk. The tools that an MASP school has access to are ideal for sparking the students' curiosity and imagination and to nurture creativity and critical thinking. Tools such as Outlook Calendar and Web App help students develop a sense of connectedness with the larger learner-teacher community. Newsfeed can be leveraged to stay in touch with useful contacts, conduct independent research and to network. Yammer is another great tool in the Microsoft 365 package that helps with networking for work and gives opportunities for tapping into collective knowledge. Word, Excel, Power-Point and OneNote are perfect for teamwork and collaboration.
It's perfect for communication: Remote learning takes on a whole new meaning when done via the Microsoft Aspire Program. Microsoft Teams, Skype and Instant Messenger permit the educator or student to invite guest speakers from afar. Sway allows for more connections and the sharing of interactive reports and presentations. The comprehensive nature of the MASP suite ensures that no aspect of teaching-learning is neglected. Through the pandemic, educators and students undergoing emotional distress and Covid-19 related anxiety were comforted hugely by the reliable, always-there-for-you communication apps of the MASP Microsoft Education program. Word, Excel, Power-Point and OneNote are perfect for teamwork and collaboration. With so much interactivity and creativity online, both teachers and learners could battle the Covid-19 blues effectively and enjoy the distance learning experience.
It takes care of the mundane: 2020 has given educationists and thought leaders in academia valuable insight into how schools can navigate the field of online education. However, MASP takes care of more than just online learning. MASP Pro, MASP Skies and MASP CSMS ensure that fee payment is on track. Smart report cards are generated by MASP Bee and MASP CSMS. MASP Skies automates admissions, fees and notifications. CSMS (Centralized School Management System), which is part of the MASP Suite, is a one-stop cloud-based school education ERP that automates student, faculty and school administration life cycles. By taking care of administrative matters, the MAS Program frees up educators from the tedium of repetitive work related to attendance, admissions, fee payments and report card preparation. Teachers need time to be creative. They need energy to make their lessons interactive, engaging, inspiring and fun. This program makes it easy.
It offers great webinars for professional development: Pandemics are usually synonymous with stagnation. With the world screeching to a halt, professional development across schools has also come to a standstill. However, MASP schools continue to invest in the professional development of their teachers and students. "Information technology in classrooms" happens to be one of the most sought after areas of study in 2020 for obvious reasons. The MASP Suite offers webinars for teachers and students. The Microsoft Empowered Teacher Sessions are conceived to impart knowledge and skills related to the use of collaboration tools in the classroom, content creation and more. The Microsoft Student Associate Engagement consists of webinars on productivity tools, big data, the Internet of Things, etc. When taught ICT by the best in the field, students and teachers benefit beyond measure.
Thus, for parents and all other external stakeholders in schools, a MASP school is a trusted institution. Students going to a MASP school would be a privileged lot. And 2020 no longer seems so intimidating when a school is armed with the MASP.
For details on how to apply for the Microsoft Aspire Program, educators can contact Ms. Janki Somani at +91 7249388645 or email her at janki.somani@iitms .co.in